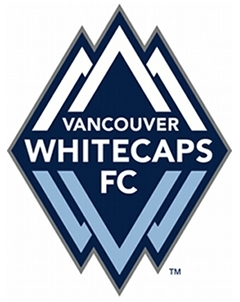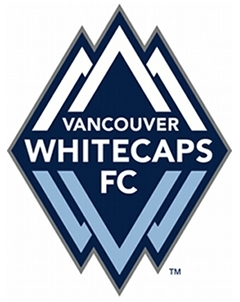 Vancouver Whitecaps FC announced today the acquisition of Major League Soccer all-star striker Sebastien Le Toux from rivals Philadelphia Union in exchange for allocation money. Per league and club policy, terms of the trade were not disclosed.
"Sebastien is a proven goalscorer and playmaker in Major League Soccer," said Whitecaps FC head coach Martin Rennie. "He is a durable, fit, and speedy attacker, who is capable of playing either up front or wide in midfield. We're delighted to bring Sebastien back to the Pacific Northwest and add another quality player to our squad."
Le Toux, 28, comes to Whitecaps FC after two successful seasons with Philadelphia Union, having been selected by the Pennsylvania-based outfit in the 2009 MLS Expansion Draft. Last season, the native of Mont-Saint-Aignan, France, started every match during the regular season and MLS Cup Playoffs for the Union, scoring 12 goals and recording nine assists in 36 total appearances for 3,240 minutes of action. In Philadelphia's inaugural MLS season of 2010, Le Toux was selected to the MLS Best XI and was the first Union player to be selected to the MLS All-Star Game after scoring 14 goals and recording 11 assists in 28 starts with the MLS Eastern Conference club for 2,520 minutes of action. During his time in Philadelphia, Le Toux earned the MLS Individual Fair Play Award in 2010 and 2011.
Prior to joining the Union, Le Toux was the first player to be signed by Seattle Sounders FC for their inaugural MLS season in 2009. The Frenchman started just over half of his 28 appearances with the Emerald City outfit for 1,457 minutes of action. In three MLS seasons, Le Toux has started 79 of his 94 total appearances in the league for 7,255 minutes of action, scoring 27 goals and recording 23 assists.
"I am very familiar with Vancouver from my time with the Sounders and it is a great city and with a terrific soccer history," said Le Toux. "I look forward to meeting my new teammates, staff, and fans, and helping Whitecaps FC win."
Before making the jump to MLS, Le Toux was a stand-out striker for Seattle during two seasons in the old United Soccer Leagues First Division (USL-1). Playing at the North American second division level, the striker helped the Sounders to the 2007 Commissioner's Cup as USL-1 regular season champions and the USL-1 championship title. He was named the league's Most Valuable Player and top scorer with 10 goals that season. In 2008, Le Toux started all but one of Seattle's 30 matches in all competitions that season, scoring 19 goals.
Prior to making his move to North America, Le Toux played two seasons for FC Lorient-Bretagne Sud in France's Ligue 2. Between 2004 and 2006, the striker scored one goal in 15 appearances for 1,180 minutes of action.
Name: Sebastien Le Toux
Position: Striker
Height: 6-00
Weight: 155
Born: January 10, 1984, in Mont-Saint-Aignan, France
Hometown: Rennes, France
Citizenship: France/United States
Last Club: Philadelphia Union
How Acquired: Traded to Whitecaps FC from Philadelphia Union on January 31, 2012
Twitter: @SebastienLeToux