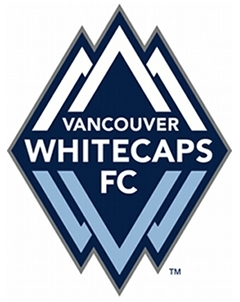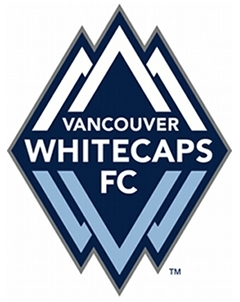 Vancouver Whitecaps FC announced today the acquisition of defender Greg Klazura, pending his receipt of a International Transfer Certificate. Per club policy, terms of the contract were not disclosed.
"Greg has done very well in camp and earned his spot on our roster," said Whitecaps FC head coach Martin Rennie. "He is a versatile player, good athlete, and I've really been impressed with his eagerness to learn and improve."
Klazura, 23, was drafted by Whitecaps FC in the second round (21st overall) of 2012 MLS Supplemental Draft on January 18. The fullback – who can play on either side of the pitch – enjoyed five years in NCAA Division I at the University of Notre Dame. He served as co-captain in his final season with the Fighting Irish, recording three assists in 18 starts. For his efforts, Klazura was named to the National Soccer Coaches Association of America (NSCAA) Scholar All-Region Team for a second straight season and was a finalist for the 2011 Lowe's Senior CLASS Award. The Lowe's Senior CLASS nominations are based on personal qualities that define a complete student-athlete. During his time at Notre Dame, Klazura made a total of 44 appearances for the Fighting Irish, while earning a Bachelor of Science in Pre-professional Studies.
"I am thrilled to have the opportunity to be a member of such a storied club and excited to start my professional soccer career with Whitecaps FC," said Klazura. "Vancouver has the reputation for having some of the best fans in MLS and I look forward to seeing and hearing them at BC Place."
The last two summers, Klazura was a member of Indiana Invaders FC in the United Soccer Leagues (USL) Premier Development League, where he started all 13 of his appearances for the club. In 2008, the defender helped the Chicago Fire USL Super-20 League side capture a North American championship title.
Name: Greg Klazura
Position: Defender/midfielder
Height: 5-11
Weight: 165
Born: January 27, 1989, in Leominster, Massachusetts
Hometown: Rockford, Illinois
Citizenship: United States
Last Club: University of Notre Dame (National Collegiate Athletic Association Division I)
Youth Club: Rockford Raptors
How Acquired: Selected 21st overall in the MLS Supplemental Draft by Whitecaps FC on January 17, 2012