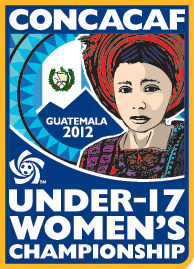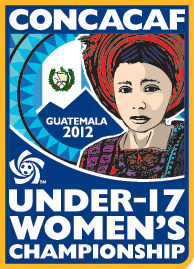 The Confederation of North, Central American and Caribbean Association Football (CONCACAF) announced today the complete schedule for its Under-17 Women's Championship, which starts on May 2 with a Group A doubleheader. In the opener, defending champion Canada meets Panama immediately followed by an encounter between host Guatemala and Jamaica.
Group B play commences with another doubleheader on May 3, when the Bahamas faces the United States and Mexico takes on Trinidad & Tobago.
All matchdays in the tournament will be played as doubleheaders at the Estadio Cementos Progreso in Guatemala City, site of the 2010 CONCACAF Under-20 Women's Championship and numerous CONCACAF Champions League games.
Guatemala and Canada will square-off against each other for the first time in the competition's history to complete Group A action on May 6, while round-robin play will conclude the following day with a Group B match-up between the United States and Mexico.
The group winners will face the runners-up from the other group in the semifinals on May 10, with the third-place and championship matches set for May 12.
The two finalists and the winner of the third-place game will qualify for the FIFA U-17 Women's World Cup in Azerbaijan from September 22 to October 13.
2012 CONCACAF U-17 Women's Championship at Guatemala City, Guatemala (Estadio Cementos Progreso)
All times U.S. Eastern (local times in parenthesis)
FIRST ROUND
Group A: Guatemala, Canada, Panama, Jamaica
Group B: Mexico, United States, Trinidad & Tobago, Bahamas
Wednesday, May 2
Canada vs. Panama, 4 p.m. (2 p.m.)
Guatemala vs. Jamaica, 6:30 p.m. (4:30 p.m.)
Thursday, May 3
Bahamas vs. United States, 4 p.m. (2 p.m.)
Mexico vs. Trinidad & Tobago, 6:30 p.m. (4:30 p.m.)
Friday, May 4
Jamaica vs. Canada, 4 p.m. (2 p.m.)
Guatemala vs. Panama, 6:30 p.m. (4:30 p.m.)
Saturday, May 5
United States vs. Trinidad & Tobago, 4 p.m. (2 p.m.)
Mexico vs. Bahamas, 6:30 p.m. (4:30 p.m.)
Sunday, May 6
Panama vs. Jamaica, 4 p.m. (2 p.m.)
Guatemala vs. Canada, 6:30 p.m. (4:30 p.m.)
Monday, May 7
Trinidad & Tobago vs. Bahamas, 4 p.m. (2 p.m.)
United States vs. Mexico, 6:30 p.m. (4:30 p.m.)
SEMIFINALS
(Match order subject to change)
Thursday, May 10
Group B winner vs. Group A runner-up, 3:30 p.m. (1:30 p.m.)
Group A winner vs. Group B runner-up, 6:30 p.m. (4:30 p.m.)
FINALS
Saturday, May 12
Third Place
Semifinal losers, 3:30 p.m. (1:30 p.m.)
Championship
Semifinal winners, 6:30 p.m. (4:30 p.m.)