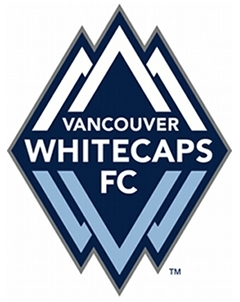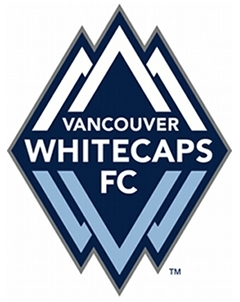 In their second match at the Disney Pro Soccer Classic in Florida, Vancouver Whitecaps FC (2W-0L-0D) defeated Major League Soccer rivals Houston Dynamo (0W-1L-1D) 1-0 on an overcast Sunday afternoon. Sunday's results guarantee that Vancouver will now play in the next Saturday's Disney Pro Soccer Classic final at 5 p.m. PT as Group One winners.
A first-half penalty by off-season acquisition Sebastien Le Toux gave the Blue and White their second win in three days at the ESPN Wide World of Sports Complex. Though they missed a second penalty opportunity before the break, Martin Rennie's young side held on for another productive result, with the weekend victory making it three wins in a row for the 'Caps this preseason.
"It was a huge squad effort this weekend, as a lot of guys saw 90 minutes of action," Rennie said to reporters after Sunday's win. "Today was a tough game for us at the end after Houston made some substitutions and we had guys playing over 60 to 65 minutes for the first time this preseason. Yet, we stayed organized and worked hard. Today was a good test for us and keeps us moving forward."
After playing a more experienced line-up in the tournament's first match on Friday, Rennie gave more of his younger players the start in a 4-4-2 formation versus Houston, with Le Toux wearing the captain's armband for Vancouver. Dynamo head coach Dominic Kinnear, meanwhile, also played several of his younger players in the game, with former Seattle Sounders FC and Toronto FC midfielder Nathan Sturgis and Canadian international Andre Hainault earning starts in a 4-3-3 formation.
Brimming with confidence from their win over Canadian rivals Montreal Impact, Whitecaps FC looked the sharper side in the first half, as they pushed forward with purpose and intent. The first chance fell to midfielder Michael Nanchoff on eight minutes. The former University of Akron star made a forward run before striking a shot from the edge of the Dynamo box that Houston goalkeeper Tyler Deric blocked away for a Vancouver corner.
The 'Caps kept pressing with their neat passing and movement, and on the quarter-hour mark, they were awarded a penalty after Long Tan was taken down for a second time in as many games for a spot kick – this time by Dynamo defender Warren Creavalle. Le Toux stepped up to slot home his second penalty of the tournament and gave Vancouver a 1-0 lead.
The goal brought a response from Houston, who struggled to find their footing in the first 45 minutes. After 'Caps midfielder Gershon Koffie tried to beat Deric with an ambitious shot from the halfway line, the Dynamo earned a corner at the other end, where Hainault had the Texas club's best chance before the break. However, the Canadian's close-range header flew over the Whitecaps FC crossbar on 17 minutes.
The 'Caps speed in attack will surely be an asset for the coming season, and it was the pace of Le Toux and Tan that allowed Vancouver to claim another penalty on 29 minutes. The Frenchman broke down the right flank before finding the unmarked Chinese youngster with his cross in the Houston box. With only Deric to beat, the Dynamo keeper was forced into making a challenge on Tan, which resulted in another spot kick for the 'Caps and a yellow card for Deric.
After winning a third-straight penalty in the tournament, Tan was handed the chance to convert and give Whitecaps FC a two-goal lead. However, the striker tried to chip his spot kick past Deric, but the Houston shot-stopper was wise to the striker's effort and easily saved the shot on his goal line. It meant the 'Caps led by a single goal at halftime.
The second half saw two Whitecaps FC Residency products come on for the restart, with Bryce Alderson and Russell Teibert looking very assured with their displays versus last season's MLS Cup finalists.
After looking the more dangerous side in the first half, Whitecaps FC were not as potent after the break, though Tan came close to making up for his penalty miss with a powerful low shot that flew just wide of the target after Creavalle had turned the ball over to the Vancouver forward on 47 minutes.
As the second half rolled on, it was Vancouver's steady defensive play that limited Houston's opportunities to find an equalizer, despite Kinnear introducing the experience of Brad Davis and Brian Ching to the game as substitutes. In fact, Whitecaps FC goalkeeper Brad Knighton was not forced into a save on Sunday, as Houston failed to hit the target during the match.
On 69 minutes, Cam Weaver was unable to put his half-volleyed effort at close range on target before Ching went close with a header just over the Vancouver crossbar from Davis' fine cross on 80 minutes. Sturgis had Houston's last chance in the 90th minute, but his low shot also went wide after Ching laid a neat ball off to the midfielder near the edge of the Whitecaps FC box.
The final whistle confirmed a second win in Florida for Rennie's squad, with Vancouver securing their spot in next Saturday's Disney Pro Soccer Classic final as Group One winners. This after Montreal and Sporting Kansas City drew 1-1 in the second group match on Sunday afternoon.
Following Saturday's final, Whitecaps FC will travel up to Cary, North Carolina, for their final preseason match, as they face Rennie's former club in North American Soccer League side Carolina RailHawks next Sunday.
Whitecaps FC's next Disney Pro Soccer Classic match will be against MLS Eastern Conference club Sporting KC on Wednesday at 3 p.m. PT.
Scoring Summary:
15′ – VAN – Sebastien Le Toux (penalty kick)
Cautions:
28′ – HOU – Tyler Deric
44′ – VAN – Jordan Harvey
54′ – HOU – Warren Creavalle
Vancouver Whitecaps FC
18.Brad Knighton; 32.Greg Klazura, 2.Michael Boxall, 19.Carlyle Mitchell, 3.Jordan Harvey; 14.Lee Nguyen (31.Russell Teibert 45′), 28.Gershon Koffie (36.Bryce Alderson 45′), 16.Matt Watson, 13.Michael Nanchoff (30.Bilal Duckett 75′); 7.Sebastien Le Toux (34.Caleb Clarke 67′, 27.Jun Marques Davidson 78′), 23.Long Tan (22.Darren Mattocks 82′)
Houston Dynamo
24.Tyler Deric; 42.Warren Creavalle, 6.Nathan Sturgis, 31.Andre Hainault, 39.Oscar Recio; 35.Emerson Sato (19.Alex Dixon 71′), 18.Josue Soto (17.Luiz Camargo 71′),14.Colin Rolfe (11.Brad Davis 57′); 9.Macoumba Kandji (25.Brian Ching 71′), 15.Cam Weaver (3.Calen Carr 71′), 36.Eder Arreola (41.Brian Ownby 57′)