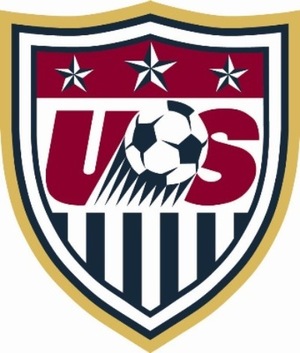 This article was last updated on April 16, 2022

Lindsey Horan scored three goals and the U.S. Under-20 Women's National Team defeated Guatemala 6-0 on Friday in the team's first Group B match of the CONCACAF U-20 Women's Championship at the Estadio Rommel Fernandez.
Horan's hat trick was the first of the tournament as the USA dominated offensively from start to finish. Next up for the U.S. U-20 squad is a Group B match against Cuba at 5 p.m. ET on Sunday, March 4.
"We were happy with the result. I think our performance was good at times and other times not as sharp as maybe we would have liked," said U.S. U-20 WNT head coach Steve Swanson. "We finished some good goals and we got better as the second half progressed. Those were good things to see. In this first game we felt our nerves a little bit and just weren't as sharp as we had been up until this point. It's the start of things and it's good to get off to a good start."
The U.S. opened the scoring in the 12th minute as U.S defender Crystal Dunn pushed up on the left with a fine dribbling run and provided the cross that Horan struck solidly with her head. Guatemala goalkeeper Stephanie Castellon got her gloves on the shot, but the ball bounced away to her right and crossed the line before she could reach back and slap it back into the field the field of play.
The USA grabbed a 2-0 lead when Julie Johnston smashed home a laser of a strike from just outside the penalty area, running onto a poorly headed clearance from Guatemala's Waleska Barrios-Castañeda and finding the upper left corner of the net in the 29th minute.
Though the U.S. went into halftime with just two goals, the team put together a one-sided first 45 minutes that included some close chances, particularly Johnston's bicycle kick attempt in the 35th minute that went just wide left and Morgan Brian's 41st-minute shot from the top of the box that hit hard off the left post.
Horan got her second goal of the match shortly into the second half in the 46th minute when she took a right-footed shot from the left side and found the inside of the frame at the far right post. Castellon stretched to her left to try to make the save, but Horan's shot was placed perfectly for the 3-0 cushion.
Katie Stengel got into the scoring act with a 54th-minute header goal, and Dunn notched her second assist of the match with a well-placed delivery from the right flank. Then in the 60th minute, U.S. defender Cari Roccaro hammered a shot that was deflected slightly by a defender on its way into the net for a 5-0 lead.
The U.S. showed no signs of losing steam in the buildup leading to Horan's third tally in the 74th minute with Chioma Ubogagu doing the brunt of the work with some creative maneuvering to elude Guatemala's defense and send the initial cross in. Maya Hayes got on the end of the cross and was almost on the goal line when her header hit the crossbar. Amazingly, it rebounded to hit the retreating defender and bounce off the crossbar again. Fortunately for the U.S., the ball then deflected to Horan, who hit an acrobatic falling half-volley into the net for the 6-0 lead.
U.S. goalkeeper Bryane Heaberlin needed to make only one save for the clean sheet. Guatemala's lone attempt on goal came in the 28th minute when Yoseline Razuleu took a deep free kick shot, but Heaberlin easily grabbed it.
Following the USA's match against Cuba on Sunday, the team wraps up Group B play against host Panama at 7:30 p.m. ET on Tuesday, March 6.
– U.S. Under-20 Women's National Team Match Report –
Match: United States U-20 Women's National Team vs. Guatemala
Date: March 2, 2012
Competition: 2012 CONCACAF U-20 Women's Championship; Group B
Venue: Estadio Rommel Fernandez; Panama City, Panama
Kickoff: 5 p.m. ET
Attendance: 985
Weather: 67 degrees, sunny
Scoring Summary: 1 2 F
USA 2 4 6
GUA 0 0 0
USA – Lindsey Horan (Crystal Dunn) 12th minute
USA – Julie Johnston 29
USA – Lindsey Horan (Morgan Brian) 46
USA – Katie Stengel (Crystal Dunn) 54
USA – Cari Roccaro 60
USA – Lindsey Horan (Maya Hayes) 74
Lineups:
USA: 1-Bryane Heaberlin; 4-Crystal Dunn, 3-Cari Roccaro, 5-Kassey Kallman, 2-Mollie Pathman (capt.); 15-Samantha Mewis, 6-Morgan Brian (12-Vanessa DiBernardo, 68), 8-Julie Johnston; 11-Lindsey Horan, 14-Katie Stengel (9-Chioma Ubogagu, 57), 7-Kealia Ohai (20-Maya Hayes, 46)
Subs not used: 18-Abby Smith, 17- Olivia Brannon, 10-Mandy Laddish, 13-Micaela Capelle
Head coach: Steve Swanson
GUA: 12-Stephanie Castellon; 2-Hayme Bucaro, 3-Marilyn Rivera (capt.), 5-Waleska Barrios-Castañeda, 6-Jeymi Hernandez, 7-Gabriela Mejía (4-Maria Morales, 90), 9-Mia Espino, 10-Yoseline Razuleu (14-Maria Argueta, 35), 17-Marleny Marroquin (16-Rocio Calderon, 86), 18-Daniela Andrade, 20-Idania Perez
Subs not used: 1-Noemi Franco, 11-Carmen Garcia-Gallont, 13-Clahyri Calderon, 15-Marlen Veliz
Head coach: Benjamin Monterroso
Stats Summary: USA / GUA
Shots: 17 / 3
Shots on Goal: 10 / 3
Saves: 0 / 2
Corner Kicks: 7 / 0
Fouls: 12 / 7
Offside: 3 / 0
Misconduct Summary: None
Officials:
Referee: Gillian Martindale (BRB)
Assistant Referee 1: Antonette Williams (JAM)
Assistant Referee 2: Shirley Perello (HON)
Fourth Official: Cardella Samuels (JAM)
ussoccer.com Woman of the Match: Lindsey Horan
You can publish this article on your website as long as you provide a link back to this page.