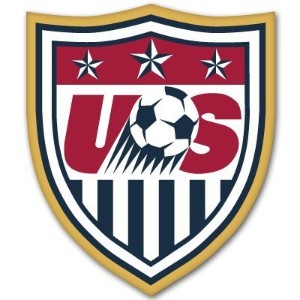 This article was last updated on April 16, 2022
Canada:

Oye! Times readers Get FREE $30 to spend on Amazon, Walmart…
USA:

Oye! Times readers Get FREE $30 to spend on Amazon, Walmart…

The U.S. Under-17 Women's National Team, led by forward Summer Green's record-breaking performance, earned a berth to the 2012 FIFA U-17 Women's World Cup with a dominant 7-0 victory against Panama in the first semifinal at the 2012 CONCACAF U-17 Women's Championship.
The USA will meet Canada – a 1-0 winner of the second semifinal against Mexico – for the Confederation championship at 6:30 p.m. ET on Saturday, May 12, at Estadio Cementos Progresso.
"I'm very excited for the team and I think they put on an excellent performance out there today," said U.S. head coach Albertin Montoya. "But I don't think (qualifying for the World Cup) has hit me yet, because I am already thinking about the final. I've already started preparing for it in my mind, who is going to play and how we are going to set up, but I am very happy for this team. They played their hearts out and they deserve it, but we have one more game."
With her third hat trick of the tournament, Green broke the previous CONCACAF U-17 Women's Championship record of nine goals set by the USA's Lindsey Horan at the 2010 qualifying tournament in Costa Rica. Green now has 12 goals in the competition, the most scored by a U.S. player in a single tournament at any level. She also becomes the first U.S. player ever to score three hat tricks in one tournament, following her five-goal performance against the Bahamas in the first game and her three-goal output against Mexico in the group finale. She has scored in all four matches so far as she also added a single goal against Trinidad & Tobago.
Her record-breaking 10th goal of the tournament came in the 44th minute on a looping shot from the right of the penalty area that dropped into the goal at the upper left corner to give the USA a 2-0 lead. Green added another shortly after in second half stoppage time when Toni Payne raced into the penalty area from the left side and found her open in the middle of the box. Green's shot ricocheted off the left post and crossed the goal line for a 3-0 halftime lead.
Payne made her first start of the tournament in the center midfield along with Morgan Stanton, who had an excellent game on both sides of the ball, and the slick midfielder opened up the U.S. scoring with a ninth-minute goal. U.S. left back Gabbi Miranda showcased her usual precise long-distance passing with a perfect ball to Green over the top of the defense down the right side. Green managed to cross just before the ball rolled over the end line and found a wide open Payne in the middle. She easily swept the ball into the open net for her second goal of the tournament.
The young U.S. players struggled early on to beat Panama's high defensive line, getting flagged for several offside calls while hitting numerous through balls with way too much pace on the fast artificial surface. The Americans kept their composure and kept pressing the attack, which eventually led to five goals in about 22 minutes, starting with Green's two tallies to end the half.
The USA could have likely approached double-figures at halftime had it not seen three point-blank chances saved well by Panama goalkeeper Karen Chavarria. The Americans also hit the crossbar twice before the break.
Forward Darian Jenkins, who got her first start of the tournament, and Green, were both thwarted by Chavarria, in the 15th and 18th minutes respectively, despite having possession inside the six-yard box with no one to beat but the goalkeeper.
The U.S. opened the second half with the same momentum as it closed out the first 45 minutes. In the 50th minute, captain Morgan Andrews stood over a free kick just outside the penalty area to the right. She then smashed her shot on a line past Panama's defensive wall and Chavarria for a 4-0 lead.
Green made it 5-0 and completed her hat trick with an easy tap-in goal in the 54th minute off a cross from Emily Bruder, who also got the start at forward after sitting out the USA's final group match to rest.
With the World Cup berth secure, Montoya brought on Andi Sullivan for Green in the 59th minute.
Jenkins, appearing for just the second time in the tournament, was an active presence who missed several scoring chances throughout the match but scored spectacularly in the 66th minute. U.S. center-back Maddie Bauer won a ball and continued up the field before playing a pass into the right side of the penalty area for Jenkins. She cut back into the middle past Panama defender Yomira Sanford and blasted a shot with her left into the net the near right post.
The USA capped off the scoring with a strong individual effort from Bruder in the 77th minute. The powerful forward lost several Panamanian defenders as she dribbled across the penalty area from right to left and buried her chance to complete the scoring. The Americans also hit the woodwork twice in the second half as Bauer saw her drive from distance clip the top of the crossbar while substitute Joanna Boyles met a corner kick solidly, but sent her header off the bar as well.
Panama never created an impact on its offensive side, launching just two total shots and failing to register a shot on goal. Panama did create some danger inside the U.S. penalty area on several sets plays, but the American defenders managed to clear away each time.
Montoya sent on Lizzy Raben for Gabbi Miranda in the 78th minute, giving the tall defender her first minutes of the tournament. Every player on the U.S. roster but back-up goalkeeper Cassie Miller has seen action so far.
The U.S. has outscored its opponents 25-0 during the tournament with eight different players registering goals.
Following the championship match, the USA will begin to focus on the third FIFA U-17 Women's World Cup. This year's tournament will be staged in Azerbaijan from Sept. 22 to Oct. 13. The USA joins Gambia, Ghana and Nigeria from Africa, China PR, Japan and Korea DPR from Asia (defending championship Korea Republic did not qualify), New Zealand from Oceania and Brazil, Colombia and Uruguay from South America. The 16-team field also includes host Azerbaijan with the remaining two teams from Europe still to be determined.
– U.S. Under-17 Women's National Team Match Report –
Match: United States U-17 Women's National Team vs. Panama U-17 WNT
Date: May 10, 2012
Competition: 2012 CONCACAF U-17 Women's Championship – Semifinal
Venue: Estadio Cementos Progreso; Guatemala City, Guatemala
Kickoff: 1:30 p.m. MT (3:30 p.m. ET)
Attendance: 100
Weather: 80 degrees, hot
Scoring Summary: 1 2 F
USA 3 4 7
PAN 0 0 0
USA – Toni Payne (Summer Green) 9th minute
USA – Summer Green (Morgan Stanton) 44
USA – Summer Green (Toni Payne) 45+1
USA – Morgan Andrews 50
USA – Summer Green (Darian Jenkins) 54
USA – Darian Jenkins (Maddie Bauer) 66
USA – Emily Bruder (Andi Sullivan) 77
Lineups:
USA: 1-Jane Campbell; 3-Brittany Basinger, 5-Maddie Bauer, 16-Mandy Freeman, 6-Gabbi Miranda (2-Lizzy Raben, 78); 10-Morgan Andrews (capt.) (12-Joanna Boyles, 66), 19-Toni Payne, 11-Morgan Stanton, 13-Darian Jenkins, 8-Summer Green (7-Andi Sullivan, 59), 9-Emily Bruder
Subs not used: 4-Amber Munerlyn, 15-Margaret Purce, 18-Cassie Miller, 20-Morgan Reid
Not Available: 14-Lauren Kaskie, 17-Sarah Robinson
Head Coach: Albertin Montoya
PAN: 1-Karen Chavarria, 2-Yerenis De Leon, 3-Yomira Sanford, 4-Astrid Diaz (18-Katherine Gonzalez, 46), 6-Laurie Batista (capt.), 8-Yanis Sanjur, 9-Karla Riley, 10-Marta Cox, 11-Kenia Rangel (14-Schiandra Gonzalez, 56), 16-Astrid Gonzalez, 20-Yassiel Franco (15-Genesis Samuels, 62)
Subs not used: 5-Katherine Castillo, 12-Joselyn Quintero 13-Karla De La Rosa, 17-Meiby Saavedra
Not Available: 7-Yaniska Garcia, 19-Nicole Medianero
Head Coach: Luis Alberto Tejada
Stats Summary: USA / PAN
Shots:28 / 2
Shots on Goal:15 / 0
Saves: 0 / 7
Corner Kicks: 8 / 0
Fouls: 8 / 15
Offside: 7 / 1
Misconduct Summary:
PAN – Katherine Gonzalez (caution) 49th minute
PAN – Laurie Batista (caution) 79
Officials:
Referee: Gillian Martindale (BRB)
Assistant Referee: Kimberly Moreira (CRC)
Assistant Referee: Marisol Salazar (GUA)
Fourth Official: Irasema Aguilera (CUB)
ussoccer.com Woman of the Match: Morgan Stanton
You can publish this article on your website as long as you provide a link back to this page.