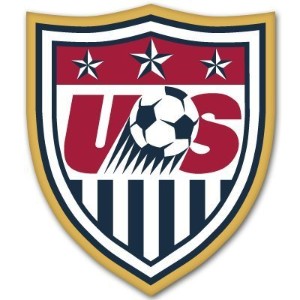 This article was last updated on April 16, 2022
Canada:

Oye! Times readers Get FREE $30 to spend on Amazon, Walmart…
USA:

Oye! Times readers Get FREE $30 to spend on Amazon, Walmart…

Carli Lloyd Scores Both Goals for USA, Including Second Straight Olympic Gold Medal Game-Winner; Earns Woman of the Match Honors
The U.S. Women's National Team captured the gold medal at the 2012 London Olympics with a 2-1 victory against Japan in front of a crowd of 80,203 at the famed Wembley Stadium.
U.S. midfielder Carli Lloyd, the gold medal hero of the 2008 Olympics, led the way once again with both goals for the United States as they upended 2011 FIFA Women's World Cup champion Japan and captured their third-consecutive Olympic championship.
The USA won its fourth gold medal in the five Olympic competitions featuring women's soccer. The U.S. has also taken the overall soccer gold medal lead for combined women's and men's Olympic Games. Both the men's soccer teams from Great Britain and Hungary have earned three gold medals.
The attendance at Wembley was an Olympic record crowd for women's soccer and the largest crowd the U.S. WNT has played in front of outside of the United States.
The U.S. WNT will savor the moment of Olympic gold and participate in the Closing Ceremonies in London before returning to the home front for matches starting in September. The team kicks off their victory tour when they host Costa Rica on Sept. 1 at 2:30 p.m. ET at Sahlen's Stadium in Rochester, N.Y., the hometown of U.S. forward Abby Wambach. The U.S. will then face Australia on Sept. 16 at The Home Depot Center in Carson, Calif. (12:30 p.m. PT). Both matches will be broadcast live on NBC.
"This was a year's worth of work and the sacrifices all of us have had to make for our friends and families, for the players that didn't make the roster, this goes out to all of our fans that cheered us on last summer and were equally as heartbroken as we were," said U.S. forward Abby Wambach. "This year has been trials and tribulations, we lost to Japan a few times, and this win feels like everything has come full circle. I'm so proud of this team for never giving up. It was a team effort for this entire tournament and it shows what it takes to win championships — it's teamwork and loyalty and trusting in each other." [More Quotes]
On Thursday, the USA got off to a flying start in the gold medal match when Lloyd gave her side an early lead in the eighth minute. Shannon Boxx worked the ball from right to left to Kelley O'Hara and then Tobin Heath. Heath slipped a low cross into the box for Alex Morgan, whose first touch took her to the end line left of the goal. She deftly crossed the ball across the front of the goalmouth with her next touch towards Wambach who had crashed towards the net. While it appeared Wambach was poised to get a goal in her sixth straight game London, she remained tightly marked and Lloyd darted into the scene from her midfield run and headed the ball into the right side of the net. Morgan's assist was her team-leading fifth of the Olympics.
Japan found a long spell of possession after the USA goal and ultimately an array of scoring chances. In the 17th minute, Homare Sawa slipped Nahomi Kawasumi through into the left side of the penalty area and the defender took a shot toward the far right post that got past U.S goalkeeper Hope Solo, but team captain Christie Rampone hustled to get a body on the ball and prevent a goal. The rebound deflected off Solo's back and bounced in the six-yard box where Yuki Ogimi came rushing in to try and finish the opportunity, but Solo did well to get back into position and made a point-blank save.
The American 'keeper came up with a huge save on Ogimi again one minute later, when the Japanese forward snapped a high-header on goal. Solo leapt to get her left glove on the shot and push the ball off the crossbar. U.S. defender Rachel Buehler's headed clearance fell back to Ogimi for another sniff, but her strike from close range went wide right and high.
The U.S. avoided a potential game-changing moment in the 26th minute when Miyama's free kick from just outside the box struck the left arm of U.S. midfielder Tobin Heath, who was positioned near the wall inside the penalty area. Japan's appeals for a penalty were denied as referee Bibiana Steinhaus signaled for play to continue.
Maintaining a one-goal lead to start the second half, the USA gave itself a bit more breathing room in the 54th minute with Lloyd's second goal of the game. Rapinoe dished to Lloyd just inside the Japanese half and she did the rest, dribbling for more than 25 yards through the center of the park and slicing towards goal before unleashing a wicked right-footed blast from 20 yards out that streamed into the left side netting, giving Japan's diving goalkeeper Miho Fukumoto no chance. The strike would prove to be the game-winner, her second straight in Olympic gold medal matches as she scored the deciding goal in the USA's 1-0 overtime victory against Brazil in Beijing in 2008.
Japan's continual possession and pressure eventually paid off with Ogimi's rebound goal in the 63rd minute. Japan strung together a bevy of passes before a slicing ball was put into the right side of the penalty area for the streaking Shinobu Ohnu. She took a quick touch before cutting the ball back to Sawa who was wide open at the penalty spot. Sawa hit a first-time shot that got past Solo, and once again Rampone blocked the goal-bound shot off the line. The ball fell back to Sawa, and this time she touched it to her left for Ogimi and the forward buried the easy finish from two yards out.
Japan's offense had another similar scramble in the 74th minute after Lloyd was called for a handball outside of the box on the right side. Miyama took the free kick and the delivery was deflected to Azusa Iwashimizu who hit a volley on target that seemed destined for goal, but U.S. defender Amy LePeilbet stood resolute and blocked the shot while on her knees. The ball remained loose, but Japan's Saki Kumagai was eventually called for a foul and the USA maintained their slim advantage.
Lloyd searched for a hat trick and she came close with a screaming shot in the 82nd minute that rose just inches over the crossbar.
In the final 10 minutes, Japan nearly equalized when Mana Iwabuchi stole the ball from Rampone near the top of the box and closed in one-on-one with Solo. Coming in from the left side, Iwabuchi tried to curl a shot towards the back post but Solo was up to the challenge and made a monster diving save to keep the U.S. in the lead.
Solo made six saves on the night, and after two minutes of added time the U.S. were once again crowned Olympic champions.
Additional Notes:
Midfielder Shannon Boxx returned to the starting lineup for the first time since injuring a hamstring during the USA's Olympic-opening 4-2 win against France on July 25. She replaced Lauren Cheney, who injured her ankle during the USA's semifinal victory against Canada on Aug. 6.
Cheney entered as a 56th-minute sub for Megan Rapinoe.
Defender and team captain Christie Rampone played in her 22nd career Olympic match.
Though she did not find the back of the net Thursday, Abby Wambach's five goals in the first five games of the Olympics led the USA. She has nine career Olympic goals.
The U.S. currently is on an 11-game winning streak and 13 games unbeaten overall. The last time the U.S. settled for less than three points was April 1 against Japan, a 1-1 draw in the Kirin Challenge Cup.
The USA improves to 24-1-5 all-time against Japan.
Canada defeated France 1-0 in Thursday's bronze medal game after Diana Matheson's 92nd minute tally. Canada, which was defeated in the semifinal round by the USA, earned its first medal in women's soccer.
– U.S. Women's National Team Match Report –
Match: U.S. Women's National Team vs. Japan
Date: Aug. 9, 2012
Competition: 2012 Olympic Games; Final
Venue: Wembley Stadium; London, England
Kickoff: 7:45 p.m. local (2:45 p.m. ET)
Attendance: 80,203
Weather: 75 degrees, warm
Scoring Summary: 1 2 F
USA 1 1 2
JPN 0 1 1
USA – Carli Lloyd (Alex Morgan) 8th minute
USA – Carli Lloyd (Megan Rapinoe) 54
JPN – Yuki Ogimi (Homare Sawa) 63
Lineups:
USA: 1-Hope Solo; 6-Amy LePeilbet, 3-Christie Rampone (capt.), 16-Rachel Buehler (4-Becky Sauerbrunn, 80), 5-Kelley O'Hara; 15-Megan Rapinoe (12-Lauren Cheney, 57), 7-Shannon Boxx, 10-Carli Lloyd, 17-Tobin Heath; 13-Alex Morgan, 14-Abby Wambach
Subs not used: 2-Heather Mitts, 8-Amy Rodriguez, 9-Heather O'Reilly, 11-Sydney Leroux, 18-Nicole Barnhart
Head coach: Pia Sundhage
JPN: 1-Miho Fukimoto; 2-Yukari Kinga, 3-Azusa Iwashimizu, 4-Saki Kumagai, 5-Aya Sameshima (16-Mana Iwabuchi, 77); 6-Mizuho Sakaguchi (14-Asuna Tanaka, 59), Aya Miyama (capt.), 9-Nahomi Kawasumi, 10-Homare Sawa; 11-Shinobu Ohno (13-Karina Maruyama, 86), 17-Yuki Ogimi
Subs not used: 18-Ayumi Kaihori, 12-Kyoko Yano, 7-Kozue Ando, 15-Megumi Takase
Head coach: Norio Sasaki
Statistical Summary: USA / JPN
Shots: 15 / 12
Shots on Goal: 8 / 7
Saves: 6 / 6
Corner Kicks: 4 / 3
Fouls: 16 / 8
Offside: 1 / 3
Misconduct Summary:
USA – Abby Wambach (caution) 90th minute
Officials:
Referee: Bibiana Steinhaus (GER)
Assistant Referee 1: Marina Wozniak (GER)
Assistant Referee 2: Katrin Rafalski (GER)
Fourth Official: Jesica Di Iorio (ARG)
Woman of the Match: Carli Lloyd
You can publish this article on your website as long as you provide a link back to this page.