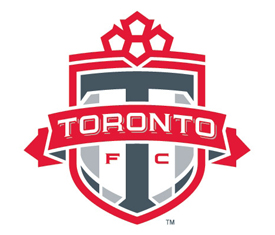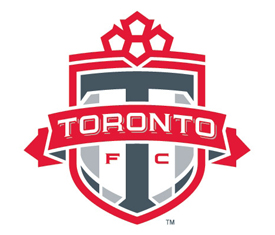 Toronto FC announced Thursday that the club has acquired centre back Gale Agbossoumonde through a weighted lottery conducted today at MLS headquarters. The Reds were one of six teams to participate in Thursday's lottery and held a 57.3 percent chance of acquiring Agbossoumonde. Dallas (25.9 percent), Houston (9.5 percent), Seattle (5.0 percent), Los Angeles (1.9 percent) and San Jose (0.04 percent) also entered into Thursday's lottery.
"We're thrilled to have Gale Agbossoumonde join Toronto FC," said Toronto FC President and General Manager, Kevin Payne. "He's a young and immensely talented centre back with solid international experience at the U-17 and U-20 level for the United States, and we hope he will be a member of our team for years to come."
The Togolese-born American, named the U.S. Soccer Young Male Athlete of the Year in 2010, has been a member of the U.S. U-17 and U-20 National Teams. He registered his first senior international cap on his birthday, November 17, 2010 against South Africa in the Nelson Mandela Challenge Cup. As a 17-year old, he participated in the 2009 CONCACAF U-20 Championship in Trinidad & Tobago, and helped the United States to qualify for the 2009 FIFA U-20 World Cup in Egypt, where he was a starter in every game. Agbossoumonde registered two goals in 30 caps with the U-20 squad between 2008 and 2011.
Agbossoumonde, 21, made his professional debut in 2009 with Miami FC of the USL and appeared in nine matches during the 2009-10 season, followed by brief loans to Sporting Braga, Estoril Praia, Djurgarden and Eintracht Frankfurt II. Agbossoumonde was most recently with the North American Soccer League's Carolina Railhawks, where he made 17 appearances, netting one goal.