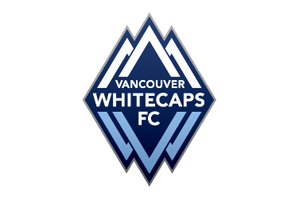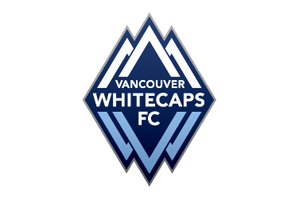 Vancouver Whitecaps FC continued their perfect preseason record with a comfortable 2-0 victory over the College of Charleston. A pair of first half strikes for recent acquisition Paulo Jr. made it five straight wins to start the preseason.
Vancouver started the game with a mixture of familiar first team players, new signings, and trialists as head coach Martin Rennie rotated his squad following Saturday's 3-2 win against Charleston Battery in the 2013 Carolina Challenge Cup opener.
Rennie was pleased with the team's overall performance against a spirited College of Charleston side.
"It was an excellent game tonight," said Rennie. "We put in a good shift for the whole game and I was really pleased with how we played. I thought that there was a number of very good performances.
"I would have liked to have seen us be a little bit more clinical in the final third, connect our passes just a little bit better, but overall our possession, our movement, our defending was very good and our pressure on the ball was excellent. It resulted in us not really giving up a shot on goal, so overall I'm very pleased and it's a good sign."
Whitecaps FC dominated the early exchanges and opened the scoring in the 10th minute with Corey Hertzog recei ving a pass from Russell Teibert, playing it through to Paulo Jr. in space. The Brazilian struck a first time right-footed shot from the penalty spot to beat the keeper.
Camilo then found himself twice thwarted by Kees Heemskerk in the Charleston goal. On 18 minutes the Brazilian saw a low shot turned away and 2 minutes later a cut back from his fellow countryman, Paulo Jr., found Camilo open just inside the 18-yard box but again his shot was saved by Heemskerk.
Vancouver's pressure soon told when, in the 28th minute, Russell Teibert floated a cross, which found Paulo Jr. unmarked to score with an easy header to double the advantage.
Rennie made a couple of changes at halftime, which included bringing on trialists Dever Orgill and with 15 minutes remaining, the Jamaican nearly scored but his effort went wide of the post.
College of Charleston enjoyed some good possession but were unable to carve out chances against Vancouver and only got their first shot away with two minutes remaining.
Whitecaps FC saw the game out to record the comfortable 2-0 victory and they will be hoping to carry their preseason form into their next game against Houston Dynamo in the 2013 Carolina Challenge Cup on Wednesday.
Wednesday's match will be streamed live on whitecapsfc.com and TEAM 1040 will provide full radio coverage.
Scoring Summary:
10′ – VAN – Paulo Jr. (Corey Hertzog)
28′ – VAN – Paulo Jr. (Russell Teibert)
Match Stats:
Shots: College of Charleston 1 – Vancouver 12
Saves: College of Charleston 2 – Vancouver 0
Fouls: College of Charleston 6 – Vancouver 6
Offsides: College of Charleston 4 – Vancouver 0
Corners: College of Charleston 1 – Vancouver 2
Misconduct Summary:
none
College of Charleston
1.Kees Heemskerk; 18.Tucker Coons, 2.Tam McGowan, 5.Connor Coons, 4. Tanner Clay; 11.Porter Massey (13.Christian jablonski 20'), 8.Troy Peterson (14.Luke Huggett 70), 10. Daan Brinkman, 7.Thomas Winstead (28.Alex Young 63'); 6.Seth Abramson, 9. Adam Purvis
Vancouver Whitecaps FC
1.Joe Cannon; 43.Ethen Sampson, 19.Carlyle Mitchell, 33.Adam Clement, 32.Greg Klazura (25.Sam Adekugbe 82'); 22.Paulo Jr. (38.Brian Rogers 45, 37.Emmanuel Adjetey 73′), 27.Jun Marques Davidson, 31.Russell Teibert (29.Tom Heinemann 80′), 41.Evan James (35.Crispin Olando 45′); 7.Camilo Sanvezzo, 26.Corey Hertzog (42.Dever Orgill 45′)