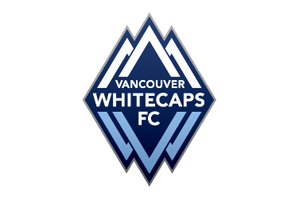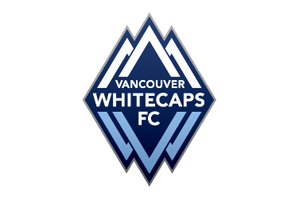 Vancouver acquired first right of refusal to Reo-Coker from Portland for two second-round MLS SuperDraft picks
Vancouver Whitecaps FC announced today the addition of English midfielder Nigel Reo-Coker – pending receipt of his International Transfer Certificate and visa. Vancouver acquired the first right of refusal to Reo-Coker from Portland Timbers in exchange for Vancouver's natural second-round picks in the 2014 and 2015 MLS SuperDraft. Per Major League Soccer and club policy, terms of the contract were not disclosed.
Nigel Reo-Coker – Whitecaps FC defender/midfielder
– Has appeared in over 200 matches in England's Premier League
– Captained Premier League sides West Ham United FC, Aston Villa, and Bolton Wanderers
"Nigel is a leader on and off the pitch," said head coach Martin Rennie. "Although he is only 28, Nigel brings a lot of experience to our club and will be a great addition."
Reo-Coker will join his new teammates in Charleston, South Carolina, on Friday, as the club continues to prepare for their MLS season opener on Saturday, March 2, at BC Place against Canadian rivals Toronto FC.
"I am delighted to join Whitecaps FC," said Reo-Coker. "I have heard Vancouver is a great club, in an amazing city with fantastic supporters."
Reo-Coker, 28, joins Whitecaps FC following a three-month stint with England's Championship side Ipswich Town FC to start the 2012-13 season, starting nine of his 11 appearances with the club.
Prior to joining Ipswich Town, the 5-foot-9, 170-pound native of London, England, scored four goals in 42 appearances with Premier League side Bolton Wanderers FC during the 2011-2012 season. In his lone season at Reebok Stadium, Reo-Coker helped the Wanderers reach the quarterfinals of the 2012 FA Cup.
From 2007 to 2011, Reo-Coker played four seasons with Premier League mainstays Aston Villa FC. During that time, the Englishman made 102 appearances for Villa, which included a number of matches as team captain, and scored two goals.
Earlier in his career, Reo-Coker played for West Ham United FC from 2004 until 2007. During his four seasons at Upton Park, the Londoner appeared in 120 matches and scored 11 goals. In 2006, the composed midfielder helped the Hammers reach the final of the FA Cup against Liverpool FC, with his West Ham side ultimately falling in penalty kicks after a 3-3 draw.
As a 12-year-old, Reo-Coker was first spotted by London-based club Wimbledon FC. After graduating from the youth ranks, the versatile youngster progressed to the first team and went on to become the youngest team captain in club history. In total, Reo-Coker made 64 appearances for Wimbledon in all competitions, scoring six goals.
Internationally, Reo-Coker scored one goal in eight appearances for England's U-21 national team and captained the side throughout the 2007 UEFA U-21 Championship. Additionally, Reo-Coker made three appearances with England's U-20 squad in 2005. In 2006, Reo-Coker was a standby player for England's FIFA World Cup roster.
Nigel Reo-Coker
Position: Defender / midfielder
Height: 5-09
Weight: 170 lbs.
Born: May 14, 1984, in London, England
Hometown: London, England
Citizenship: England
Last Club: Ipswich Town FC (England's Football League Championship)
How Acquired: Acquired by Whitecaps FC as a free agent on February 21, 2013