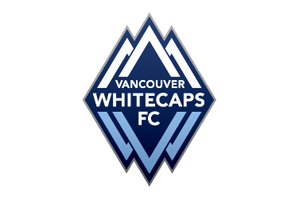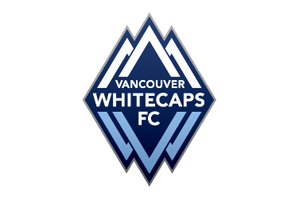 'Caps Residency product returns to club after making national team debut last month
Vancouver Whitecaps FC announced today the addition of Canadian goalkeeper Simon Thomas – a graduate of the club's Residency program. Per Major League Soccer and club policy, terms of the contract were not disclosed.
*MEDIA NOTE: Whitecaps FC President Bob Lenarduzzi will be available for comment during today's special media tour of the National Soccer Development Centre (NSDC)
Simon Thomas – Whitecaps FC Goalkeeper
– Kept a clean sheet for Canada against the United States in his first international start
– A member of the club from 2007 to 2010
– Graduated from Whitecaps FC Residency program in 2008
– Spent 2011-12 with Huddersfield Town FC
"When Simon trained with us towards the end of last year the thing that struck me about him was his attitude and his personality," said Martin Rennie, Whitecaps FC head coach. "He was already a good goalkeeper, but he has continued to show great improvement. We're really pleased to add a player who came through our Residency program and we think that's a pathway that others can follow."
Thomas, 22, rejoins Whitecaps FC after spending the 2011-12 season with English League One club Huddersfield Town FC.
The native of Victoria, BC, was a member of Vancouver's first team from 2008 to 2010 and made his professional debut on September 11, 2010, against Crystal Palace Baltimore, coming on as a late substitute.
"This club has a great history and I'm really honoured to be part of it once again," said Thomas. "It's exciting to be close to friends and family. The fans have always been very supportive so I look forward to giving back to them."
Initially, the young goalkeeper took part in the inaugural Whitecaps FC Residency squad in 2007. After helping the Residency team to the United Soccer Leagues (USL) Premier Development League (PDL) semifinals in 2008, Thomas progressed to the first team in August 2008.
Prior to joining the Whitecaps FC Residency program, Thomas played soccer in Victoria with the Lower Island Soccer Association . As a young goalkeeper, Thomas played for the Victoria United U-18 Metro team, and in 2006, he was a member of the BC Soccer U-16 provincial team. In 2004, the 'keeper guided Victoria United Metro to a BC provincial championship title, while at the end of the 2002-03 season, Thomas was awarded the Lower Vancouver Island Metro/Select Director's Award, which is given to the goalkeeper who has showed the most talent, dedication, and potential.
Internationally, the 6-foot-3, 190-pound goalkeeper recently made his debut for the Canadian men's national team, coming on as a substitute for Lars Hirschfeld in a friendly against Denmark on January 26, 2013. That debut was quickly followed up by his first start, keeping a clean sheet in a 0-0 draw against the United States on January 29, 2013.
Simon Thomas
Twitter: @Simon_Thomas36
Position: Goalkeeper
Height: 6-03
Weight: 190 lbs
Born: April 12, 1990, in Victoria, BC, Canada
Hometown: Victoria, BC, Canada
Citizenship: Canadian
Last Club: Huddersfield Town (English Championship)
How Acquired: Acquired by Whitecaps FC as a free agent on February 25, 2013