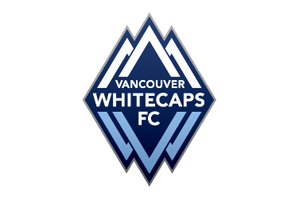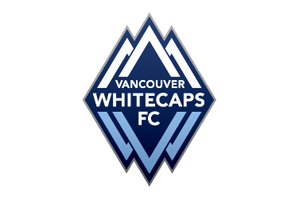 Camilo scores twice and Heinemann nets the winner in the ACC semifinal first leg
In the first leg of their Amway Canadian Championship semifinal, Vancouver Whitecaps FC (ACC 1W-0L-0D) needed a late winner by substitute Tommy Heinemann to come from behind and defeat FC Edmonton (ACC 0W-1L-0D) by a score of 3-2 at Commonwealth Stadium.
Whitecaps FC head coach Martin Rennie dressed a mix of experience and youth in a lineup that featured the likes of Canadian international Russell Teibert, midfielder Nigel Reo-Coker, striker Camilo, and defender Greg Klazura.
It took just a few minutes for Vancouver to take the lead, when Camilo struck a low free kick through the box, passed FC Edmonton Lance Parker, and into the right-bottom corner of the net.
Just two minutes later, the Eddies equalized when
Andy O'Brien
attempted to clear the ball, but instead the high ball was headed by Michael Cox over 'Caps keeper
Brad Knighton
and into the net.
In the 28th minute, a perfectly placed corner by Lance Laing led to a goal by Chris Nurse, when the English midfielder headed in the floating ball passed Knighton as the Eddies took a 2-1 lead against the favoured 'Caps.
Two minutes later, on 30 minutes, a blast from Daryl Fordyce inside the 18-yard box was blocked by the face of Knighton, as the Belfast native attempted to increase the Eddies' lead.
On 43 minutes, a cross into the box by Camilo was headed by Darren Mattocks towards the Eddies' net, but Parker was there to make the easy save.
After a disappointing first half, the 'Caps looked to rebound in the final 45 minutes with a solid attacking effort.
In the 47th minute, Budweiser Man of the Match Reo-Coker put a well-placed cross into the box, where Mattocks jumped high to head the ball towards the goal, but the ball was stopped by Parker.
Following a yellow card being awarded to Laing on 54 minutes, the resulting free kick led to a header by O'Brien that was stopped by Parker.
Even though the second half was action filled, the final ten minutes proved to be the most exciting.
In the 82nd minute, Camilo converted a penalty kick to equalize for the 'Caps, as the match was tied 2-2.
Six minutes later, in the 88th minute, second half sub Heinemann gave the Blue and White the decisive goal. After Edmonton defender Eddie Edward headed the ball off the post, Heinemann was quick to react and poke the ball past Parker. With that, the match ended in a 3-2 win for Whitecaps FC heading into the second leg of the semifinal next Wednesday, May 1 at BC Place.
Budweiser Man of the Match: Nigel Reo-Coker
Referee: Silviu Petrescu
Attendance: 2,838
Scoring Summary
5′ – VAN – Camilo Sanvezzo
8′ – EDM – Michael Cox
28′ – EDM – Chris Nurse (Lance Laing)
83′ – VAN – Camilo Sanvezzo (penalty kick)
89′ – VAN – Tom Heinemann
Match Stats:
Shots: Edmonton 9 – Vancouver 14
Shots on Goal: Edmonton 5 – Vancouver 8
Saves: Edmonton 5 – Vancouver 3
Fouls: Edmonton 15 – Vancouver 11
Offsides: Edmonton 3 – Vancouver 3
Corners: Edmonton 3 – Vancouver 12
Cautions
33′ – EDM – Mallan Roberts
36′ – VAN – Russell Teibert
78′ – VAN – Camilo Sanvezzo
78′ – VAN – Jordan Harvey
88′ – EDM – Neil Hlavaty
FC Edmonton
1.Lance Parker; 3.Eddie Edward, 15.Mallan Roberts, 20.Adrian Leroy, 17.Lance Laing; 7.Chris Nurse, 4.Neil Hlavaty, 18.Robert Garrett (26.Edem Mortotsi 59′), 16.Daryl Fordyce, 10.Shaun Saiko; 9.Michael Cox (6.Sadi Jalali 85′)
Substitutes not used: 23.John Smits, 24.Antonio Rago, 21.Massimo Mirabelli, 12.Hanson Boakai, 22.Michael Nonni
Vancouver Whitecaps FC
18.Brad Knighton; 32.Greg Klazura, 40.Andy O'Brien, 16.Johnny Leveron, 2.Jordan Harvey; 13.Nigel Reo-Coker ©, 28.Gershon Koffie, 31.Russell Teibert; 14.Daigo Kobayashi (29.Tom Heinemann 66′), 11.Darren Mattocks, 7.Camilo Sanvezzo
Substitutes not used: 39.Simon Thomas, 3.Brad Rusin, 19.Erik Hurtado, 27.Jun Marques Davidson, 23.Kekuta Manneh, 34.Caleb Clarke