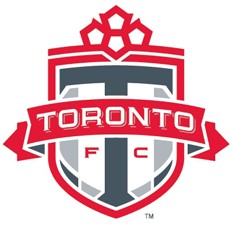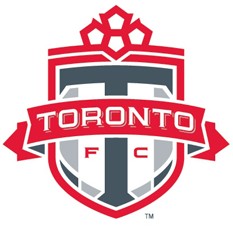 Toronto FC announced Tuesday that captain Dwayne De Rosario has been selected to the 2010 AT&T MLS All-Star First XI. The league's showcase match will take place on Wednesday, July 28 at Reliant Stadium in Houston. This year's game will feature the MLS All-Stars taking on 2009 Premier League champions Manchester United in an 8:30 p.m ET kick-off.
The First XI consists of one goalkeeper, three defenders, five midfielders and two forwards. It is these players that received the most votes at their respective positions from four groups – fans, players, media, and coaches/general managers.
"Every time you get a nomination to the All-Star team I have to credit the guys around me," said De Rosario. "They're the ones that make me an All-Star, we're all All-Stars and I'm grateful to the fans, coaches, players and media that voted for me. I'm going to take the honour like always with humble respect and go out there and show why I was picked."
De Rosario, 32, is the only two-time MLS Cup MVP and was named to the First XI for the fifth consecutive season. The Toronto captain was not able to play in 2009 due to the first leg of the CONCACAF Champions League Qualification match that saw Toronto facing the Puerto Rico Islanders. He has scored twice previous in All-Star matches, both of them game winning strikes. This season, the midfielder leads the team in scoring with eight goals. He also earned his second straight MVP award during the Nutrilite Canadian Championship tournament in June.
The complete 23-man roster will be announced on Monday, July 19. Under the CBA, a total of 32 players will be named All-Stars – those remaining nine will come from weighted voting, but will be inactive for the All-Star Game.

Toronto FC will play their first match on the road this weekend since their 3-1 victory on May 29th in San Jose. The team will head to Philadelphia for the first time to take on the Union. Saturday's match will be broadcast on CBC beginning at 3:30 pm ET, and can also be heard on The FAN 590.