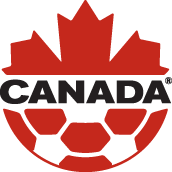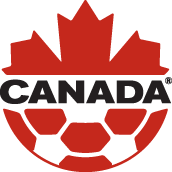 The Canadian Soccer Association has announced that its national women's U-17 will play a pair of international friendly matches against Chile in Santiago, Chile. The CONCACAF champions will hold a 10-day camp in Santiago from 25 July to 3 August and play two matches against Chile's women's U-17 team on 28 July and 1 August. In between the two matches, it will play a third exhibition match against Chile's women's U-21 team.
Canadian national coach Bryan Rosenfeld has selected 22 players for this camp, many of whom helped Canada win the 2010 CONCACAF Women's Under-17 Championship in Costa Rica in March. Canada is currently preparing for the FIFA U-17 Women's World Cup Trinidad and Tobago 2010.
"This is our last opportunity to select players before we go into the final preparation phase for the FIFA U-17 Women's World Cup," said coach Rosenfeld. "The three matches (in five days) will provide our staff with the best opportunity to see the players perform."
Canada, whose title sponsor is BMO Financial Group, will have a final camp in late August before departing for Trinidad and Tobago. The FIFA U-17 Women's World Cup runs this 5-25 September. Canada's three opponents in the group phase will be Ghana, Ireland and Brazil. Two years ago, Canada reached the quarter-final stage of the inaugural FIFA U-17 Women's World Cup New Zealand 2008.
CANADA
GK- Rachelle Beanlands | CAN / Ottawa Fury
GK- Sabrina D'Angelo | CAN / Toronto Lynx W-League
GK- Sarah Dilling | CAN / Southwest United Premiers
CB- Alison Clarke | CAN / Winnipeg South End United
CB- Yazmin Ongtengco-Hintzen | CAN / Ajax United
CB- Nicole Setterlund | CAN / Vancouver Whitecaps FC U-18 Prospects
RB- Ally Courtnall | USA / Eagles SC
LB- Sophie Thérien | CAN / Lac St-Louis Lakers
CM- Chantale Campbell | CAN / North London
CM- Vanessa Kovacs | CAN / Vancouver Whitecaps FC U-18 Prospects
M- Kylie Davis | CAN / Lac St-Louis Lakers
M- Ashley Lawrence | CAN / Erin Mills
M- Zakiya McIntosh | CAN / Ajax United
M- Kinley McNicoll | CAN / Burlington
M- Diamond Simpson | CAN / Dixie
F- Charléne Achille | CAN / CS Longueuil
F- Caroline Beaulne | CAN / CS Longueuil
F- Haisha Cantave | CAN / Capital United
F- Nour Ghoneim | CAN / Richmond Hill
F- Haillie Price | CAN / Burlington SC
F- Abigail Raymer | CAN / Vancouver Whitecaps FC U-18 Prospects
F/RB- Jade Kovacevic | CAN / Oakville FC
Head Coach/Entraîneur-chef : Bryan Rosenfeld
Assistant Coach/Entraîneur adjoint : Lewis Page
Strength and conditioning coach / Entraîneur de force et de conditionnement : Paolo Pacione
Team Manager/Gérant de l'équipe : Les Meszaros
Video Specialist/Vidéaste : Linda Hathorn
Doctor/Docteure : Dr. Maureen Grace
Athletic Therapist/Thérapeute du sport : Maria Xenos
Goalkeeper Coach & Equipment Manager/Entraîneur des gardiens & Gérant de l'équipement : Joe Nocifura