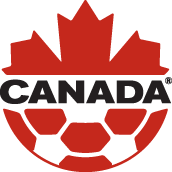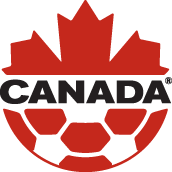 Canada's men's U-17 head coach Sean Fleming has announced his roster for the upcoming national camp in Laval, QC. The camp comes on the heels of a successful BMO National Championships Nutrilite All Stars in Sherbrooke, QC. All 22 selected players participated this past week in the national competition.
"It was a good week of competition," said Fleming. "We had some difficult decisions because there were some good performances."
The national camp runs 25 July to 1 August at the Centre sportif Bois-de-Boulogne, which is part of the Complexe Multi-Sports de Laval. The camp will have the support of the Fédération de soccer du Québec, whose offices are located at the centre in Laval.
This will be coach Fleming's third camp with players born 1994 or later. In May, the team won the Paul Chillian Cup in Martinique. The August camp will now feature a mix of returning players and new players. All the players are eligible for next year's 2011 CONCACAF Men's Under-17 Championship.
As part of the camp, the Canadian team will face two opponents in exhibition matches. Canada faces the Canadian Soccer League's Académie Impact Montréal on 30 July and Québec senior club Lakeshore on 1 August. As part of the off-field activities, the U-17 team will be guests at the USSF-2 Impact Montréal – Vancouver Whitecaps FC match at Stade Saputo on 28 July.
Canada, whose title sponsor is BMO Financial Group, is currently preparing for the 2011 CONCACAF Men's Under-17 Championship. That championship will serve as the qualification route for the FIFA U-17 World Cup Mexico 2011.
CANADA
GK- Maxime Crépeau | 2010 – CAN / Celtix du Haut-Richelieu | Candiac, QC, CAN
GK- Xander Huggins | 2010 – CAN / Toronto FC Academy | Port Perry, ON CAN
CB- Quante Abbott-Hill-Smith | 2010 – CAN / Dixie SC | Brampton, ON, CAN
CB- Luca Gasparotto | 2010 – CAN / Ajax SC | Ajax, ON, CAN
D- Ismaïl Benomar | 2010 – CAN / Conquérants Laval | Laval, QC, CAN
D- Giordano Marinello | 2010 – CAN / St-Léonard | Terrebonne, QC, CAN
D- Adam Polakiewicz | 2010 – CAN / Portugal FC | Kitchener, ON, CAN
D- Parker Seymour | 2010 – CAN / Toronto FC Academy | Toronto, ON, CAN
D- Daniel Stanese | 2010 – CAN / Coquitlam Metro Ford Ajax | Pitt Meadows, BC, CAN
CM- Bryce Alderson | 2010 – CAN / Portugal FC | Kitchener, ON, CAN
M- Wesley Cain | 2010 – CAN / Portugal FC | Guelph, ON, CAN
M- Ryan James | 2010 – CAN / Dixie SC | Mississauga, ON, CAN
M- Shadrack Mmunga | 2010 – CAN / Celtix du Haut-Richelieu | Québec, QC, CAN
M- Omari Morris | 2010 – CAN / Portugal FC | Ajax, ON, CAN
M- Matteo Pasquotti | 2010 – CAN / South West United | Fort MacLeod & Lethbridge, AB, CAN
M- Samuel Piette | 2010 – CAN / FC Boisbriand | Le Gardeur, QC, CAN
M- Gregory Turfan | 2010 – CAN / St-Léonard | Brossard, QC, CAN
M/F- Marco Lapenna | 2010 – CAN / St-Leonard | Montréal, QC, CAN
F- Keven Aleman-Bustos | 2010 – CAN / Toronto FC Academy | Brampton, ON, CAN
F- Dylan Carreiro | 2010 – CAN / FC Northwest | Winnipeg, MB, CAN
F- Jay Chapman | 2010 – CAN / Ajax SC | Campbellford, ON, CAN
F- Jordan Hamilton | 2010 – CAN / Ajax SC | Toronto, ON, CAN
Head Coach / Entraîneur-chef : Sean Fleming
Assistant Coach / Entraîneur adjoint : Patrick Tobo
Assistant Coach / Entraîneur adjoint : Rob Gale
Equipment Manager / Gérant de l'équipement : Djamel Laarabi
Athletic Therapist / Thérapeute du sport : Dwayne Laing