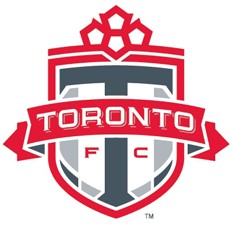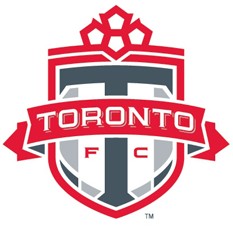 Toronto FC announced Friday; tickets for the remaining two home games in the CONCACAF Champions League Group Stage will go on sale to the public on Monday, August 23 at 10 a.m. ET. Ticket prices range from $25.50-$74.50 and can be purchased through the team's website www.torontofc.ca or by calling 416-360-GOAL. The BMO Field ticket office is also be open during the CNE from 10 a.m. to 4 p.m.
After an impressive 2-1 victory over Group "A" opponent Cruz Azul of Mexico in the first game of the Group Stage, Toronto FC will welcome Panama's Club Deportivo Arabe Unido on Tuesday, September 28. The Panamanian club opened their Group Stage with a 2-1 loss to Real Salt Lake in Utah on Wednesday night. In last season's edition of the Champions League, Arabe Unido reached the quarterfinals of the competition only to lose 4-0 to Cruz Azul.
Toronto FC will wrap up the Group Stage at home on Tuesday, October 19 when they welcome Real Salt Lake. This will be the fourth meeting between the two teams in 2010. The defending MLS Cup Champs were 2- 1 winners in Utah back on May 1. Salt Lake will travel to BMO Field for an MLS regular season match-up on Saturday, August 28.
All Champions League matches will be shown on GOLTV Canada – with the home games to be shown in high definition. Kick-off for all matches, home and away will start at 8 p.m. ET. Fans can also listen to the games on The FAN 590.
Toronto FC will depart for their next Champions League match on Sunday, August 22 for Colon, Panama in preparation for the game on Tuesday, August 24 at Augustin Muquita Sanchez Stadium.
In the CONCACAF Group Stage, two teams from each of the four groups will advance to the quarterfinals, with each group winner drawn to face a runner-up from one of the other groups. The draw which establishes the quarterfinal pairing, also determines the potential semifinal matchups. Other MLS clubs still alive in the tournament include the Columbus Crew, and Seattle Sounders.