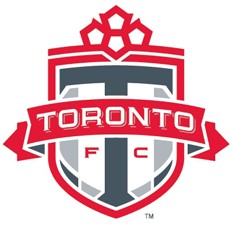 This article was last updated on April 16, 2022

Toronto FC announced Thursday that it has signed Toronto FC Academy defender Doneil Henry to a professional contract. Henry becomes the first home grown player to sign with Toronto since Major League Soccer announced the initiative in 2007. Henry will not count against the 24-man roster, and fills one of two roster spots available for these players.
"This is very big day for Toronto FC," said manager, director of soccer Mo Johnston. "When we started the Academy – this is what we ultimately wanted to accomplish, bring a young player on board and into the first team. Obviously Doneil has worked very hard under both Stuart and Jason in the Academy and he deserves this opportunity. We are excited to welcome him into the team."
"The goal of the Academy is to provide the most talented, committed and dedicated young players a chance to flourish under our system and Doneil is a product of that," said director of the Toronto FC Academy Earl Cochrane. "We believe Doneil will be the first of many players to come through this system. It's also a credit to our Academy staff who have not only coached him technically, but have prepared him mentally for this next step in his career."
Henry, 17, has already made three appearances for the club that has helped solidify his place in the first team. The defender started and played a full 90 minutes June 2nd in the team's 0-0 draw at home against the Vancouver Whitecaps in the final game of the Nutrilite Canadian Championship. Henry started and played 77 minutes in Toronto's Carlsberg Cup friendly with Bolton Wanderers on July 21st at BMO Field. While Toronto FC lost on the night 1-0 on penalties, the youngster earned 'Man of the Match" honours for his standout performance. Henry also started in the crucial second leg of the CONCACAF Champions League Qualifying match against Motagua in Honduras on August 3rd, but was a tactical sub after 17 minutes after Toronto FC had surrendered an early goal.
Henry started his career as a member of the Brampton Bullets in the GTA. He moved on to North Mississauga as a member of the U14 program. A product of the Ontario Soccer Association (OSA) Provincial Program – the defender joined the Toronto FC Academy in November of 2008 after being released. Once with the Academy he immediately took on the role of Captain of the Junior team. It was within this program he flourished. He retained a one hundred percent record of appearing in all Junior Academy matches – only missing games due to a call-up for the Senior squad. Receiving the highest rating in both training and match fitness of all players in the Junior Academy, it was no surprise he received five "Man of the Match" honours in CSL Reserve League play. Catching the eye once again of the OSA he joined the Provincial program once again and was named to the U18 Ontario Summer Games roster. During this time he also was a part of the U17/20 squad.
In November of 2009, Henry graduated to the Senior Academy where he continued to lead by example earning him call-ups to the first team training sessions and ultimately matches. Most recently, Henry competed with Canada's U20 National team at Torneo COTIF in Alcúdia, Spain.
Doneil Henry #28 (Pronounced Don-eel)
Position: Defender
Height: 6-2
Weight: 180
Date of Birth: April 20, 1993
Hometown: Brampton, ON
Citizenship: Canadian
Roster Status: Home Grown Player
You can publish this article on your website as long as you provide a link back to this page.