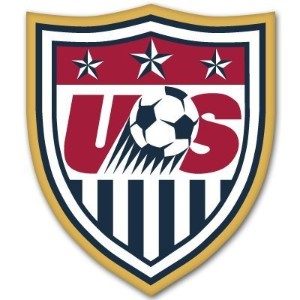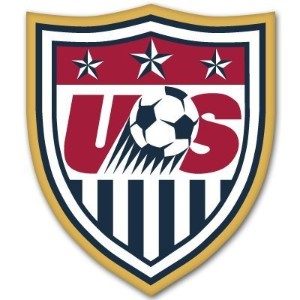 WNT's 19th Trip to Tournament Takes Place from March 5-12
The U.S. Women's National Soccer Team will face world powers Japan, Sweden and Denmark in Group B at the annual Algarve Cup in Portugal, which is being held from March 5-12.
The USA opens the competition on March 5 against Japan, then faces Sweden on March 7 and finishes group play against Denmark on March 10. Group A will feature Germany, Norway, Iceland and China PR. The Group C nations that will join host Portugal have yet to be finalized.
The 2014 Algarve Cup will be the 21st edition of a tournament that has grown into one of the world's top competitions for women's national teams. The tournament features the top three teams in the FIFA Women's World Rankings in the USA, Germany and Japan, respectively, as well as Sweden (6th), Norway (8th), Denmark (12th), China PR (18th) and Iceland (19th).
The match venues and kickoff times have yet to be confirmed, but all the games will be played at small venues across the Algarve region on the southern coast of the country. Placement matches will take place on March 12.
Since expanding to 12 teams 13 years ago, the Algarve Cup format has been as follows: The winners of Groups A and B will compete for the Algarve Cup championship on Wednesday, March 12. The two second-place finishers in Groups A and B will play for third place while the third-place finishers in each group will play for fifth. The Group C teams will be competing for a chance to play for spots 7-12 as the winner of Group C will play the best fourth-place team from Groups A or B for seventh place. The second-place team in Group C will play the worst fourth-place team from Groups A or B for ninth place, and the third- and fourth-place finishers in Group C will play each other for 11th place.
This year will mark the 19th trip to the Algarve Cup for the U.S. Women, who have won the tournament a record nine times, including an unprecedented three straight championships from 2003-05. Last year, the USA defeated Germany 2-0 in the championship game as Alex Morgan scored twice. The USA's most recent loss in all competitions took place at the Algarve Cup in 2012, a 1-0 setback to Japan in group play (which turned out to be the team's only loss of the year) and the Americans missed the championship game for the first time in 10 years.
The USA has a 52-10-9 record all-time at the Algarve Cup and has scored 158 goals while allowing 54.