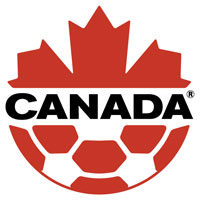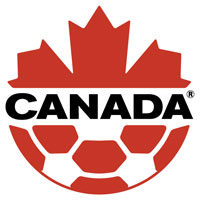 Canada's Women's National Team will host two of the world's most dominant women's soccer nations in Vancouver in 2014 when it plays Germany, Thursday 19 June (kickoff 19.00 local) and Japan, Tuesday 28 October (kickoff 19.00 local). Both Women's International Friendly matches will be played at BC Place.
"To ensure Canada's Women's National Team offers consistent, world-class performances, Canada Soccer believes that it must play against quality opponents more often, and play at home on a regular basis," said Victor Montagliani, President of Canada Soccer. "Vancouver has demonstrated its enthusiasm towards the beautiful game and we are thrilled to bring some of the fiercest opponents international women's soccer can offer so that our Women's National Team can experience the support of their home fans again on the road to Canada 2015."
Germany won its first 5 games (out of 10) in FIFA Women's World Cup Qualifiers from September to November 2013, looking poised to qualify for FIFA Women's World Cup Canada 2015™. Canada has yet to beat Germany, but the last two results were close encounters decided by one goal differential.
These two matches, with the other two announced earlier in the week, form what will be a busy 2014 home schedule for Canada's Women's National Team. All Canada's WNT home matches this year will be broadcast live nationally on Sportsnet.
Canada WNT 2014 Home Schedule
– Thursday, 8 May 2014, 19.00 local – Canada v USA – Investors Group Field, Winnipeg, MB
– Thursday, 19 June 2014, 19.00 local – Canada v Germany – BC Place, Vancouver, BC
– Saturday, 25 October 2014, 14.00 local – Canada v Japan – Commonwealth Stadium, Edmonton, AB
– Tuesday, 28 October 2014, 19.00 local – Canada v Japan – BC Place, Vancouver, BC