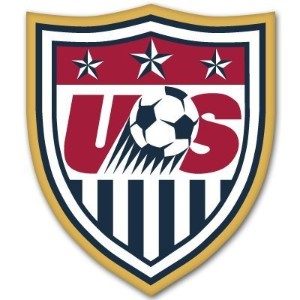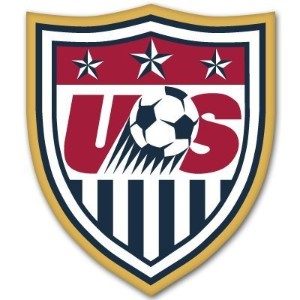 U.S. Women will face Japan, Sweden and Denmark in Portugal
Following three victories in the team's first three matches of the year, U.S. Women's National Team head coach Tom Sermanni has named a 24-player roster that will travel to the 2014 Algarve Cup in Portugal.
This year's tournament will run from March 5-12, and the U.S. team will depart for Europe on Tuesday, Feb. 25. The majority of the games will be played at small venues across the Algarve region on the southern coast of the country, with several matches (including the championship game) at the 30,000-seat Algarve Stadium. The placement matches will take place on March 12.
Fans will be able to follow the U.S. matches on Twitter @ussoccer_wnt and highlights will be available on ussoccer.com. For the entire tournament schedule, please go to the Algarve Cup tournament page on ussoccer.com.
The world's top-ranked U.S. team, which has been placed in Group B for the annual tournament, will open play on March 5 against third-ranked Japan (7:45 a.m. ET) in Parchal. The USA will face sixth-ranked Sweden on March 7 in Albufeira (8:30 a.m. ET), and will finish group play on March 10 against 13th-ranked Denmark in Albufeira (10:40 a.m. ET). Before the competition starts, Sermanni will name 23 players to the tournament roster.
"The group we're in at the Algarve Cup will probably be the most significant test since I've come aboard and a different kind of challenge as we will be playing teams that have the belief and aim to come out to attack us and beat us," said Sermanni. "The dynamics of these games will be different than some of the more recent matches, and that's something that we want, that we need and that the players are looking forward to."
Group A features Germany, Norway, China PR and Iceland. Group C features host Portugal, Austria and first-time participants Russia and Korea DPR.
Since the expansion to 12 teams 13 years ago, the Algarve Cup format has been as follows: The winners of Groups A and B will compete for the Algarve Cup championship on Wednesday, March 12. The two second-place finishers in Groups A and B will play for third place while the third-place finishers in each group will play for fifth. The Group C teams will compete for a chance to play for spots 7-12 as the winner of Group C will play the best fourth-place team from Groups A or B for seventh place. The second-place team in Group C will play the worst fourth-place team from Groups A or B for ninth place, and the third- and fourth-place finishers in Group C will play each other for 11th place.
This year will mark the 19th trip to the Algarve Cup for the U.S. Women, who have won the tournament a record nine times, including an unprecedented three straight championships from 2003-05. Last year, the USA defeated Germany 2-0 in the championship game as forward Alex Morgan scored twice. The USA's most recent loss took place at the Algarve Cup in 2012, a 1-0 setback to Japan in group play (which turned out to be the team's only loss of the year) and the U.S. missed the championship game for the first time in 10 years.
Fifteen players from last year's Algarve Cup roster return, including the core of the U.S. team, many of whom have played in numerous Algarve Cup tournaments. Morgan will not be one of them, however, as she is in the final stages of her return from an ankle injury.
Midfielder Tobin Heath does return to the U.S. roster and could see action in a U.S. jersey for the first time in almost eight months. Heath, who is currently playing in France with Paris Saint-Germain, is one of five players who will have shorter trips to the tournament. Heath and forward Sarah Hagen, who is playing in Germany with Bayern Munich, will arrive into camp on March 2 while Christen Press, Whitney Engen and Meghan Klingenberg will enjoy the trip south from chilly Sweden where they are playing with Tyresö for the remainder of its UEFA Women's Champions League campaign, after which they will join their NWSL clubs.
Sermanni has once again called up several young players as midfielder Morgan Brian, who turns 21 the day the USA arrives in Portugal, gets another call-up after scoring her second career goal in the USA's 8-0 victory against Russia on Feb. 13. In addition, Sermanni gave Samantha Mewis, younger sister of U.S. defender Kristie Mewis, another call-up, as well as naming Mewis's midfield partner at UCLA, Sarah Killion, to her first senior team roster. Like Mewis, Killion is a rising UCLA senior and was a part of the USA's 2012 FIFA U-20 Women's World Cup championship team.
"Again, we're going into a competition phase with a number of players unavailable and that's something that we've had to adjust to over this past year," said Sermanni. "But players have come in and performed extremely well and that's continued to increase the already intense competition in the squad."
U.S. Women's National Team Roster By Position:
GOALKEEPERS (3): Jill Loyden (Sky Blue FC), Alyssa Naeher (Boston Breakers), Hope Solo (Seattle Reign FC)
DEFENDERS (9): Stephanie Cox (Seattle Reign FC), Whitney Engen (Tyresö), Meghan Klingenberg (Tyresö), Ali Krieger (Washington Spirit), Kristie Mewis (Boston Breakers), Kelley O'Hara (Sky Blue FC), Christie Rampone (Sky Blue FC), Becky Sauerbrunn (FC Kansas City), Rachel Van Hollebeke (Portland Thorns FC)
MIDFIELDERS (7): Morgan Brian (Virginia), Tobin Heath (Paris Saint-Germain), Sarah Killion (UCLA), Carli Lloyd (WNY Flash), Samantha Mewis (UCLA), Heather O'Reilly (Boston Breakers), Megan Rapinoe (Seattle Reign FC)
FORWARDS (5): Sarah Hagen (Bayern Munich), Sydney Leroux (Seattle Reign FC), Christen Press (Tyresö), Amy Rodriguez (FC Kansas City), Abby Wambach (WNY Flash)
Additional Notes:
– The USA has a 52-10-9 record all-time at the Algarve Cup and has scored 158 goals while allowing 54.
– U.S. forward Abby Wambach comes into the tournament with 165 career goals, 19 of which have been scored at the Algarve Cup in nine tournaments. Wambach is the top Algarve Cup scorer in U.S. history, having found the net six more times than Kristine Lilly's 13 scores.
– Christen Press is the USA's leading scorer this year with three goals and has scored 11 times in her first 14 games for the National Team.
– Hope Solo leads a group of three goalkeepers that features Jill Loyden and Alyssa Naeher. Solo is two shutouts away from tying Briana Scurry for the most in U.S. history at 71.
– U.S. midfielder Heather O'Reilly heads into the tournament with 196 career caps and could earn her historic 200th in the USA's placement match if she features in all three group games. O'Reilly will be playing in her 12th Algarve Cup and made her U.S. debut at the Algarve Cup in 2002 at the age of 17.
– Last year, Rachel Van Hollebeke earned her 100th-career cap at the Algarve Cup.
– U.S. captain Christie Rampone, who currently is the second most-capped player in U.S. history with 289, will lead the U.S. team that features nine defenders. Rampone will be playing in her 13th Algarve Cup.
– Midfielder Carli Lloyd was the MVP of the 2007 Algarve Cup after scoring in all four games that year. She also scored three goals in the 2010 tournament and has 10 goals in total at the Algarve Cup. That ranks third among active players behind only Wambach (19) and Alex Morgan (11).
– Defender Whitney Engen made her U.S. debut at the 2012 Algarve Cup. Van Hollebeke made her debut at the 2008 Algarve Cup. Amy Rodriguez made her U.S. debut at the 2005 Algarve Cup.
– Sarah Killion, Samantha Mewis, Sarah Hagen and Naeher are all looking for their first cap at the senior level.
– U.S. midfielder Lauren Holiday will not be with the U.S. team for this tournament due to a family commitment.
– Defender Crystal Dunn is not ready for game action as she recovers from an ankle injury.