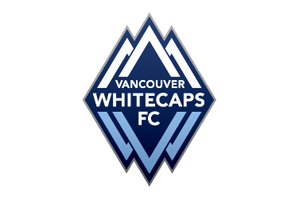 '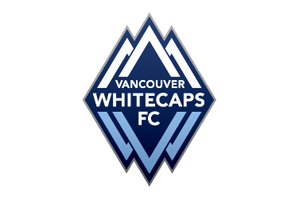 Caps add two-time Canadian U-17 Player of the Year
Vancouver Whitecaps FC announced today the addition of Residency goalkeeper Marco Carducci as the club's eighth all-time Homegrown player signing. Per Major League Soccer and club policy, terms of the deal were not disclosed.
"We're very excited to add Marco to the first team," said Whitecaps FC head coach Carl Robinson. "Marco is a product of our youth development setup and we're confident that he is ready to make the next step. He is a promising young goalkeeper who is mature beyond his years."
Whitecaps FC goalkeeper Marco Carducci
– First Whitecaps FC Homegrown goalkeeper signing
– Two-time Canadian U-17 Player of the Year
– Started Canada's three matches at the 2013 FIFA U-17 World Cup
– Recorded 14 clean sheets in the USSDA since joining Whitecaps FC Residency
"I'm really looking forward to this opportunity," said Carducci. "Spending the last two and a half years with the Residency program, I saw a lot of the support from the club and fans right from the start. Now to be able to make the next step up to the first team is a huge honour for me. That was always my goal coming in and I'm really excited for the future."
A native of Calgary, Alberta, Carducci joined the Whitecaps FC Residency program in September 2011 and has been a standout ever since. During the 2011-12 United States Soccer Development Academy (USSDA) U-16 season, the 6-foot-1, 185-pound goalkeeper posted a 10W-4L-0D record and eight clean sheets in helping Vancouver win the West Conference, Northwest Division.
In his second year with the club, Carducci started 19 of 21 appearances with the U-16s and recorded four clean sheets. This season, as a member of the Whitecaps FC U-18 squad, Carducci has posted two clean sheets in his four USSDA appearances.
Last month, Carducci, 17, allowed just two goals in four preseason appearances with the first team.
Internationally, the two-time Canadian U-17 Player of the Year has recorded eight caps with the Canadian U-17 national team after making his youth national team debut at the age of 15. He won a bronze medal with Canada at the 2013 CONCACAF Men's Under-17 Championship, starting all four matches and recording a clean sheet in the tournament opener against Trinidad and Tobago.
In October 2013, Carducci also started all three matches for the Red and White at the FIFA U-17 World Cup in the United Arab Emirates. The Calgary native was Canada's player of the match in a 2-2 draw with Austria and a standout in their 1-1 draw with Iran, who launched 23 shots towards the goal, including 12 on target.
Carducci becomes the first Homegrown goalkeeper added to Vancouver's MLS roster, joining current Homegrown players Sam Adekugbe, Bryce Alderson, Caleb Clarke, and Russell Teibert.
Marco Carducci
Position: Goalkeeper
Height: 6-1
Weight: 185 pounds
Date of Birth: September 24, 1996, in Calgary, Alberta
Hometown: Calgary, Alberta
Citizenship: Canada, Italy
Status: Domestic, Homegrown
Youth Club: Calgary Villains SC
How Acquired: Signed to an MLS contract on Tuesday, March 4, 2014