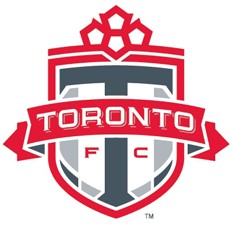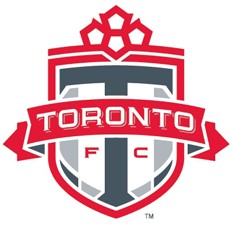 Columbus goalkeeper scores in injury time to snatch victory away from the Reds
TORONTO – The final moments of the match once again left Toronto FC players and fans hanging their heads in disappointment – an ending which summed up the entire season and almost seemed fitting in the Reds' last MLS home game of the season.
As if scripted for a scene in a Hollywood movie, Columbus goalkeeper William Hesmer played the role of the villain (or hero, depending on who you were rooting for) in front of 18,094 fans at BMO Field.
Toronto put in a spirited team effort on Saturday afternoon against one of MLS' best teams and held a 2-1 lead going into injury time after the initial 90 minutes. When Columbus was awarded a corner kick, Hesmer rushed to midfield and looked to the sidelines asking if he should go forward and join the play. Everyone on the bench seemed to signal against it except for one, and without hesitation, he ran into the play.
On the kick, the ball bounced off TFC defender Nana Attakora and went directly to Hesmer at the edge of the crease. He controlled the ball with his knee and let it land at his feet before taking a shot that deflected off Matt Gargan and past substitute keeper Milos Kocic to tie the game at 2-2.
http://www.youtube.com/watch?v=7oTUaDD_AaA
Hesmer ran around the pitch in celebration and seemed a little unsure as to how to celebrate, which is understandable, he is a goalie after all. Hesmer becomes only the second keeper in MLS history to ever score a goal.
And with that another late goal leads to more heartbreak for fans and players alike.
"I'm just speechless," said interim head coach Nick Dasovic. "The ball will never drop to us, it drops to them. First goal hits Jonny (Conway) in the back and goes in and the second one, the keeper puts it in."
"It just hasn't gone our way, the bounces. It's just one of those things. If it had been us, it would have hit something and gone out of bounds or something…Everybody walked in after the game and were content with the performance but shaking their heads."
Gargan, who was unable to get to Hesmer in time, was in total disbelief.
"I feel like I'm going to start believing in a lot of different things the way we've found ways to not get three points," said Gargan. "It's crazy, it's like a continual punch in the gut, it's really tough to swallow."

Playing for Pride
After being officially eliminated last Saturday from playoff contention, the game meant very little for the Reds, other than playing for contracts and auditioning for next season. Starting goalkeeper Stefan Frei was given the day off as Jon Conway made his first MLS start of the season, as did TFC Academy graduate Nicholas Lindsay. After receiving his fifth yellow card of the season last week, Captain Dwayne De Rosario was suspended for the match while Mista, Chad Barrett and Adrian Cann were out with injuries.
Heading into the match much was made of the planned protest by TFC fans to voice their displeasure of the team's dismal performance this season and the rise in ticket prices. Many of Toronto's die-hard supporters were silent and refrained from supporting their team like they normally would, in what is usually a hostile environment for opposing teams. The silent protest also included many fans dressing in green to symbolize the colour of money while others held banners that read "All For Money", "Winning Before Profit" and "Actions Not Words".
"We haven't performed," said Attakora after the match. "I believe it's ticket prices that are going up and I don't blame them. If we were a winning team contending for the playoffs then maybe ok, but we haven't been performing and prices are going up. I can understand where they're coming from."

Maicon Shines
The game began just as it ended as the Crew opened the scoring off a corner kick. Chad Marshall headed the corner off the crossbar, which then deflected off the backside of Conway and into the net. Conway fell back into his goal in disbelief.
Instead of folding and giving up, the Reds bounced back and dominated the rest of the first half. Leading the charge was Maicon Santos, who gave the Crew defence more than they could handle. In the 29th minute, Santos picked up the ball at centre field and dribbled the ball past one defender and then pushed forward. Just as four Crew players collapsed on him, he fired a perfect left-footed strike past the outstretched hand of Hesmer to tie the game at 1-1.
Seconds later, Santos nearly scored again as he let go another left footer, this time from the right side from 25 yards out. But Hesmer was just able to get his fingertips on the ball to knock it out of play.
In the 38th minute, on a play started by Santos, Lindsay delivered a great cross into the crease area. Jacob Peterson snuck in from behind and split two defenders before sliding to knock the ball past Hesmer to give the Reds a 2-1 lead.
The game stayed quiet until the 70th minute when Crew forward Steven Lenhart and Conway both went up for a ball in the air inside the crease. Lenhart backed up hard into Conway, knocking the keeper down. Upon getting up, Conway grabbed Lenhart's leg and pulled it from underneath him and shoved the forward heavily onto the turf.
Players from both teams ran into the melee but the referee managed to keep everything under control and issued red cards to both players, ejecting them from the game. As a result, TFC were forced to make a substitution, as Dasovic took Lindsay off and inserted their backup keeper Kocic to finish the game.
"When we were tangling up, I felt like he lashed out a little bit and I didn't really appreciate it so I grabbed his leg and he fell down hard," said Conway. "No punches were thrown."
"I think we responded great, we came back and I felt we put in a really great performance all the way through. Unfortunately, I wish I was out there with the boys at the end and were able to secure a win. I felt like I gave away two points for losing discipline."
Toronto will now host Panama club Deportivo Arabe Unido on Tuesday night as they play their final match in the group stage of the CONCACAF Champions League. Both teams have already been eliminated from the competition. Kickoff will be at 8pm at BMO Field.
To follow me on twitter click
HERE