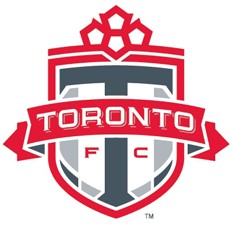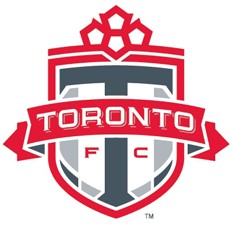 Two Academy players shine in CONCACAF Champions League action
After a slow start, Toronto FC combined youth and speed to outhustle their Central American opponents for 1-0 victory over Deportivo Arabe Unido in CONCACAF Champions League group play.
Both teams were already eliminated and were playing their last game of the competition. With the victory, Toronto finishes ahead of Panama's Arabe Unido for third in Group A but behind knockout stage qualifiers Real Salt Lake and Cruz Azul.
Defender Nana Attakora's first half goal proved to be the difference as the Reds played well defensively and created several chances through good passing from the midfield into the attack.
Toronto should have scored another goal or two, however were lacking the finish all night.
However, a win is a win – especially their last home of game of the 2010 season.
"It's good for us to win a game, any game is a good game," said coach Nick Dasovic.
"It feels good to win our last game here at BMO," added Attakora. "That's the main thing, we won our last game and now we can look forward to our game on Saturday (against DC United)."
With all the negative attention surrounding Toronto FC recently, the team gave fans and media something positive to talk about for a change as the Reds received standout performances from their younger players.
"For us, what the boys have been through the last month and a half, it's a good way to end the homestand…good victory," said coach Nick Dasovic. "Good thing was we used some young boys tonight, which is a good sort of sign that the club's going in a direction where we want to promote our academy."
Toronto's lineup featured academy graduates Doneil Henry and Nicolas Lindsay and current academy players, Ashtone Morgan and Oscar Cordon. The four youngsters all saw valuable playing time and handled themselves very well against a tough opponent. Henry and Morgan played from start to finish, while Lindsay started before being taken off in the 80th minute and Cordon was brought on as a substitute in the 66th minute.
Jon Conway, who started in goal in place of Stefan Frei, was impressed by the play of the younger players.
"You saw 3, 4 young boys who came in and didn't skip a beat," said Conway. "My hats off to Doneil (Henry) and Ashtone (Morgan) in the back and my boys running around and doing a lot of work for me and my job easy and they did a hell of a job."
Of the four, it was Morgan who had the standout performance and drew a lot of praise from coach Dasovic and his teammates.
"The modern football today is speed. That's one of the best attributes to have and he (Morgan) has speed," added Dasovic.
"I know one thing for sure, when I was that age I wasn't that good," said Attakora. "Especially Ashtone (Morgan) today at leftback, I don't think he misfired on one pass, he surprised a lot of people."
The young 19 year-old Toronto native did have some jitters prior to the game but it certainly didn't show in his performance.
"I'm pretty surprised," said Morgan who nearly scored a goal in the second half, on nice setup from captain Dwayne De Rosario. "I wish I put it away, but it was a great save…what can I do."
"I came here today really nervous and I didn't know what to expect but I feel like I settled in early in the game and I feel like I was good after that…I feel like I accomplished something on the field and feel like I pushed myself as hard as I can go and feeling good right now."

Using His Head
Conway was back in goal for a second straight game despite being ejected with a red card on Saturday in MLS action. The card doesn't carry over into the CONCACAF competition. De Rosario was back in the lineup after serving a one-game MLS suspension for accumulation of yellow cards. Aside from Frei, other regulars missing from the lineup were Chad Barrett, Mista and Adrian Cann who were all out with injuries.
Both teams started out of the gate slowly and were playing some uninspiring football to say the least. It wasn't until the 30th minute when a Toronto set piece woke everyone up, players and fans, and kicked the game into another gear.
Midfielder Nick LaBrocca, who played his best game in a long while, launched the free kick into the box where Attakora was able to jump above everyone else. He managed to head the ball towards goal with his back turned, putting it just out of the reach of Arabe Unido keeper Jose Calderon and into the top of the net.
In the 71st minute, De Rosario, in a nice give-and-go, set up Morgan for a wide open shot on goal inside the box. Morgan drilled the ball on target, but it was shot right at the keeper and Calderon was able to make the save and knock the ball out of harm's way.
As the game drew closer to an end, a sense of disappointment could be felt throughout the stadium. What fans have come to realize this season is that TFC have a tendency to give up goals in the dying minutes to either lose a match or surrender a victory and settle for a draw.
This is precisely what happened over the weekend when Toronto gave up a goal in injury time to Columbus and the game ended in a 2-2 tie. With time ticking down, the ball was being knocked around in the TFC box drawing gasps from the crowd, but Conway was able to knock the ball away and the Reds held on for the victory. After the game, Toronto players walked around the field to salute their 10,385 fans in attendance for their support.
Toronto will close out the season on the road when they travel to Washington to take on DC United on Saturday night at RFK Stadium at 7:30pm.
To follow me on twitter click
HERE