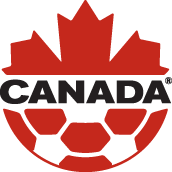 Canada's Para Soccer team bounced back with a 4:0 victory over Venezuela at the 5e Copa América de Fútbol 7PC. The 20 October victory evened Canada's record to one win and one loss after two matches in the qualification competition for next year's 2011 CP-ISRA World Championship. Canada, whose title sponsor is BMO Financial Group, is playing five matches in nine days in Buenos Aires, Argentina.
Canada took control from the start and Jeremy Baird quickly made it 1-0 with his first international goal in the fourth minute of the match. Baird scored on a rebound off a Geoff Wakefield shot. Wakefield then made it 2-0 just four minutes later.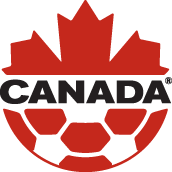 Later in the first half, Jamie Ackinclose scored a pair of goals just three minutes apart. Both goals were scored with the help of passes provided by Wakefield. With a comfortable 4-0 lead, Wakefield was subbed off after just 22 minutes.
"We worked on two areas in our morning session and both areas were a big improvement from the last game," said head coach Drew Ferguson. "We made one change to our lineup and it paid dividends – Geoff Wakefield was involved in three goals."
In the second half, Canada sat back and defended. Goalkeeper Matthew Brown – in just his second international match as a goalkeeper – was not busy, but he was there when needed to register his first clean sheet.
For this match, coach Ferguson's starting XI featured Brown (goalkeeper), Chris Duehrsen, John Phillips, captain Dustin Hodgson, Jamie Ackinclose, Geoff Wakefield and CP5 Jeremy Baird. Canada's three substitutions were Vito Proietti (for Wakefield in the 22nd minute), Todd Phillips (for Ackinclose in the 50th), and Chris Fawcett (for Hodgson in the 58th minute).
Jamie Ackinclose was selected Canada's Player of the Match.
Canada's next two matches will be difficult. Canada plays host Argentina on 22 October and then Brazil on 24 October. Canada's final match is 26 October against Mexico.