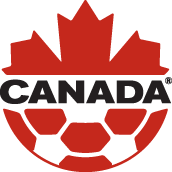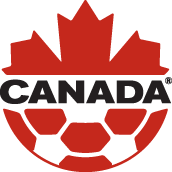 Canada has announced its roster for the upcoming Four Nation Women's Tournament China 2011
Coach Carolina Morace has called 24 players to the team that will train and compete in Chongqing, China from 13-26 January. The four-team tournament features top-10 nations Canada, Sweden and USA as well as host China PR.
The competition dates are 21, 23 and 25 January, with two matches and all four teams involved on each of the competition dates. Canada's schedule features China PR on 21 January (18.35 local / 06.35 ET / 03.35 PT), USA on 23 January (19.05 local / 07.05 ET / 04.05 PT), and Sweden on 25 January (15.35 local / 03.35 ET / 00.35 PT).
This competition marks the first time since the 2008 Women's Olympic Football Tournament that Canada is facing top-five nations in back-to-back matches. USA was ranked first while Sweden was ranked fourth in the most recent FIFA/Coca-Cola Women's World Ranking.
Canada was ranked 9th, but it has added two wins and two draws to its record since the November ranking. Canada enters the competition with an all-time best 10-match unbeaten streak, dating back to a 3:1 victory over China PR at BMO Field in Toronto, ON.
Of the 24 players invited to this competition, 11 of them helped Canada finish first at three competitions in 2010: the Cyprus Women's Cup in March, the CONCACAF Women's World Cup Qualifier in November and the Torneio Internacional Cidade de São Paulo in December. Ten other players helped Canada finish first at at least one of the three competitions.
Two players are making their debut with the full national team at this camp, both of whom played for Morace in the youth program in 2010. The two debutans are Christine Exeter of Pickering, ON and Taylor Patterson of Edmonton, AB.
Canada, whose title sponsor is Winners and presenting sponsor is Teck, is currently preparing for the FIFA Women's World Cup Germany 2011. This will be the fifth consecutive FIFA Women's World Cup in which Canada competes dating back to 1995.
CANADA
GK- Stephanie Labbé | SWE / Piteå IF | Stony Plain, AB, CAN
GK- Karina LeBlanc | USA / Chicago Red Stars | Maple Ridge, BC, CAN
GK- Erin McLeod | USA / Washington Freedom | Edmonton & Calgary, AB, CAN
CB- Candace Chapman | USA / Western New York Flash | Ajax, ON, CAN
CB- Robyn Gayle | CAN / Vancouver Whitecaps FC | Mississauga, ON, CAN
CB- Sophie Schmidt | CAN / Vancouver Whitecaps FC | Abbotsford, BC, CAN
CB- Emily Zurrer | CAN / Vancouver Whitecaps FC | Crofton, BC, CAN
RB- Christine Exeter | USA / University of Louisville | Pickering, ON, CAN
RB- Brittany Timko | Unattached / sans club | Coquitlam, BC, CAN
RB- Rhian Wilkinson | NOR / Lillestrøm SK Kvinner | Baie d'Urfe, QC, CAN
LB- Melanie Booth | CAN / Vancouver Whitecaps FC | Burlington, ON, CAN
LB- Marie-Eve Nault | CAN / Ottawa Fury | Trois-Rivières, QC, CAN
CM- Laura Chénard | CAN / Amiral de Québec | Ste-Luce, QC, CAN
CM- Kaylyn Kyle | CAN / Vancouver Whitecaps FC | Saskatoon, SK, CAN
CM- Diana Matheson | NOR / Lillestrøm SK Kvinner | Oakville, ON, CAN
CM- Carmelina Moscato | Unattached / sans club | Mississauga, ON, CAN
F- Josée Bélanger | CAN / Amiral de Québec | Coaticook, QC, CAN
F- Jonelle Filigno | USA / Rutgers University | Mississauga, ON, CAN
F- Christina Julien | CAN / Ottawa Fury | Williamstown, ON, CAN
F- Taylor Patterson | | Edmonton, AB, CAN
F- Jodi-Ann Robinson | CAN / Vancouver Whitecaps FC | Richmond, BC, CAN
F- Desiree Scott | CAN / Vancouver Whitecaps FC | Winnipeg, MB, CAN
F- Christine Sinclair | USA / Western New York Flash | Burnaby, BC, CAN
F- Melissa Tancredi | CAN / Vancouver Whitecaps FC | Ancaster, ON, CAN
Head Coach / Entraîneure-chef : Carolina Morace
Assistant Coach / Entraîneure adjointe : Elisabetta Bavagnoli
Assistant Coach / Entraîneure adjointe : Andrea Neil
Goalkeer Coach / Entraîneur des gardiens : Max Colucci
Video Coordinator / Vidéaste : Sian Bagshawe
Administrator / Administrateur : Karina Sefron
Equipment Manager / Gérante de l'équipement : Maeve Glass
Athletic Therapist / Thérapeute du sport : Fabrizio DiFrancesco
Athletic Therapist / Thérapeute du sport : Roberta Villa
Nutritionist / Nutritionniste : Dr. Salvatore Delogu
Translator / Traductrice : Deborah Ferrero