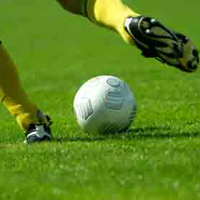 This article was last updated on April 16, 2022
Canada:

Oye! Times readers Get FREE $30 to spend on Amazon, Walmart…
USA:

Oye! Times readers Get FREE $30 to spend on Amazon, Walmart…

Blatter backs Russia at World Cup host signing ceremony
Submitted by Matt Cutler on Sun, 23/01/2011
FIFA president Sepp Blatter spoke of his confidence in Russia's hosting capabilities after signing a formal declaration to confirm the country as the destination of the 2018 World Cup on Sunday.
The ceremony to mark the signing of the official document was attended by Russian Sports Minister Vitaly Mutko, local organising committee chairman Alexei Sorokin and Russian Football Union president Sergei Fursenko as well as the president of world football's governing body.
"Russia will do an excellent job of organising the World Cup," said Blatter at the ceremony in St. Petersburg. "We share the vision and mission that football is more than just a game."
He continued: "Russia boasts a great football tradition, and the 2018 World Cup will act as a catalyst for social advancement, opening up new territories for the game and winning over new hearts and minds."
In a statement, Russian Prime Minister Vladimir Putin added: "You can take my word for it that the 2018 World Cup in Russia will be up to the highest standards. New, modern stadia and facilities will be built on time and to perfection."
Mutko said: "I can assure FIFA and the football world that we are fully committed to deliver and to excel beyond all requirements."
Source: sportbusiness.com
FIFA insists winter World Cup in Qatar not set in stone
Submitted by Matt Cutler on Fri, 21/01/2011
FIFA has insisted there are "no concrete plans" to stage the 2022 World Cup in Qatar in the winter – a move that would cause huge disruption to the European football calendar.
FIFA president Sepp Blatter recently admitted he did "expect" the tournament to be staged in the winter, although Qatar officials have insisted the event can be staged successfully in the summer as specified in the bid plan.
However, FIFA has attempted to clarify its position by stressing that Qatar would have to make the first move if the 2022 tournament is to take place in the winter. "At this stage there are no concrete plans to change the international match calendar," read a statement from the governing body.
"Any potential move of the 2022 FIFA World Cup from a summer to a winter period would have to be initiated by the football association of Qatar and would have to be presented to the FIFA executive committee," the statement added.
Earlier this month, Blatter said: "I expect it will be held in the winter. We have time to look at this question, it is still 11 years away but we must decide the most adequate period for a successful World Cup which means January or the end of the year. When you play football you must protect the main people, the players."
Source: sportbusiness.com
Time for Blatter to go, claims potential presidential rival
Submitted by Matt Cutler on Tue, 25/01/2011
Mohamed bin Hammam called on Monday for Sepp Blatter to be replaced as president of FIFA, but refused to confirm whether he would run for the role himself.
The Qatari head of the Asian Football Confederation has dropped heavy hints over the past few weeks that he is preparing to perform a u-turn on his pledge late last year that he would not challenge Blatter. The 74-year-old FIFA chief is up for re-election for a fourth four-year term at the helm in June, and no other candidates have entered the running so far.
However, a bid from Bin Hammam looks increasingly likely and he told the Associated Press that Blatter, who joined FIFA in 1975 as technical director, should not be handed another term.
"Everybody is going to accuse us today as corrupted people because maybe people see Mr. Blatter has stayed a long time in FIFA," Bin Hammam said. "Thirty-five years in one organisation is quite a long time. No matter how clean you are, honest or how correct you are, still people will attack you. You are going to be defenceless. That is why I believe change is the best thing for the organisation."
Two members of the 24-man FIFA executive committee were suspended before the December 2 bid to decide the hosts of the 2018 and 2022 World Cups because of alleged violations of the organisation's ethics code. Russia was awarded the 2018 tournament and Qatar secured the 2022 hosting rights.
On his own potential presidential aspirations, Bin Hammam said: "I would rather wait and see. I'm actually seeking to see competition within FIFA for the post. I would prefer to see two candidates proposing themselves, or maybe more than two proposing themselves to the congress of FIFA. Competition is good for the organisation, whether president or any other posts. Competition is the best way to make the organisation vibrant and alive."
Source: sportbusiness.com
Poland Euro 2012 preparations "on the right track"
Tuesday, January 25, 2011
Poland's preparations for UEFA Euro 2012 are "on the right track", according to the country's Minister of Sport and Tourism, Adam Giersz.
In 500 days' time, the opening match will take place at Euro 2012, which will be co-hosted by Poland and Ukraine. Construction work on Poland's stadia are already well under way, with the Municipal Arena in Gdansk set to be ready for Poland's friendly against France on June 9.
Wroclaw's Municipal Stadium and the National Stadium in Warsaw should also be completed in August, with the latter due to host a friendly against Germany on September 6. Poznan's Municipal Stadium officially opened in September 2010.
"All the key projects are under way on time," said Giersz. "That is thanks to good co-operation between the Polish government, the host cities, the Polish Football Association and UEFA. I am convinced that we will finish all the major projects before the tournament gets under way. Many of them involve international relationships, which is why we agreed a road map with Ukraine."
Source: SoccerEx Business Daily
Bayern Munich powered by Yingli sponsorship deal
Tuesday, January 25, 2011
Yingli Green Energy, the company that became the first 'green' sponsor of the FIFA World Cup last year, has expanded its influence in football by signing up as an official premium partner of Bayern Munich.
The leading solar energy enterprise, which was also the first Chinese firm to sign up as a World Cup partner, will link up with the Bundesliga giant through to the end of the 2013-14 campaign. Under the terms of the partnership, Yingli has secured a series of marketing rights, including the opportunity to sell its solar products in the official club shops.
"We look forward to working with Bayern toward our common goal of creating a more sustainable future by providing our expertise in solar energy," said Dr Jason Liu, vice-president of Yingli Green Energy. "With this sponsorship, we are happy to be even closer to our long-term partners and friends here in Germany. By becoming an official premium partner of the club, we also wish to be even closer to our end customers."
Bayern executive board chairman Karl-Heinz Rummenigge added: "We look forward to utilising Yingli Solar's expertise in the renewable energy area to see how we could make Bayern greener." Financial details of the deal have not been publicly disclosed.
Source: SoccerEx Business Daily
Liverpool creates supporters' committee
Tuesday, January 25, 2011
Liverpool has announced the creation of a new supporters' committee, with the aim of enhancing communications between the fans and the Barclays Premier League club's parent company.
A group of 17 democratically elected fans will be established by the end of March ahead of the first quarterly meeting on May 15. Club owners John Henry and Tom Werner have pledged to sit in for at least two of the four sessions throughout the year. The minutes of each meeting will be published online and in print for all of the club's supporters to read within 48 hours of the meeting ending.
Since seizing control of the club late last year, Henry and Werner have been conscious of their duty to nurture a relationship with the club's followers after the previous owners, Tom Hicks and George Gillett, fell out of favour in spectacular style.
"You cannot proceed without having mutual understanding with the players and the fans – they are the bedrock of Liverpool," club chairman Werner told the Liverpool Daily Post.
Source: SoccerEx Business Daily
You can publish this article on your website as long as you provide a link back to this page.