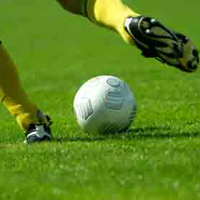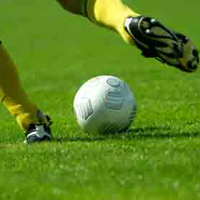 Christine Sinclair was again the difference, this time in a 1:0 victory over Sweden at the 2011 Yongchuan Cup Four-Nation Women's Tournament. Sinclair outran three Swedish defenders and buried a low shot in the 32nd minute to put Canada on its way to its second victory in three matches.
It marks the first time since November 2006 that Canada defeated one of the world's top-four nations. Over the last year, Canada's record is now two wins, three draws and two losses against top-10 nations, with the only defeats against the first- and second-ranked USA and Germany.
Canada carried much of the play, both before and after the Sinclair goal. Sweden did not sit back, but created several chances of its own. Canada's Stephanie Labbé was in goal and she posted her fourth clean sheet in five career starts. So far in her young career, the only player to score against her was Marta in December, with one of two goals coming on a penalty kick.
"We played well in this game," said national head coach Carolina Morace. "In the second half, we continued to attack. We were not scared to attack the goal."
Indeed, Canada played very well from start to finish in the victory over Sweden, only the second win in 13 matches between both nations since 1987 (2-1-10). Canada's offence won eight corner kicks, with a few threatening scoring chances created off those set plays.
Canada created a decent chance in the 30th minute in between a pair of corner kicks at opposite corners in the Sweden end. After faking short, Canada went long and the ball found its way to Candace Chapman at the back post. Her shot was blocked, but won the second corner on the play.
THE GOAL
Sinclair's goal was masterful. Swedish goalkeeper Hedvig Lindahl hit a drop kick that went well past centre, but Canadian centre back Emily Zurrer got up and headed it back in the opposite direction. Three Swedish defenders started running back, but Sinclair split the trio and ran first to the ball before striking it past the advancing Lindahl.
"She was five or six metres behind the defenders and she just accelerated," said Morace. "She was amazing. She has turbo jets and she is not even in her best condition (at the start of the year)."
The goal was the 115th of Sinclair's international career. She has scored in 12 of her last 15 matches, with three goals in three matches at the Yongchuan Cup.
EXCITING SECOND HALF
Early in the second half, Canada forced Lindahl to be quick and good on a couple of exciting chances. It all started when a loose ball in the box was sitting beyond the group of Swedish defenders and Canadian attackers, but the incoming Kaylyn Kyle couldn't get to it quick to fire a dangerous-enough chance. Still, her rush helped Canada win a corner kick.
Off the ensuing corner, Canada played it short and created a great scoring opportunity with a dangerous shot, but the shot was stopped by Lindahl. Canada won another corner and another chance on goal, but Lindahl was up to the task.
Sweden changed the direction and for the next several minutes, put Canada on its heels and forced Labbé to make a couple of big saves of her own. Sweden won four corner kicks on sustained pressure before Canada finally switched its gears and moved the play back up the other way.
Canada continued to create chances in the final 30 minutes, but the excitement cooled off at both ends. Sinclair had another good run into the box in the 77th minute and Labbé was again forced to come up big in the 78th minute, but the Canadian XI held out for the victory.
The last close call came in the 88th minute when a Swedish shot was deflected by the Canadian defence, fortunately out of play and to the only advantage of a corner kick.
LINEUPS
Canada's starting XI featured Stephanie Labbé in goal, Rhian Wilkinson at left back, Emily Zurrer and Candace Chapman at centre back, Robyn Gayle at right back, and Diana Matheson, Kaylyn Kyle, Sophie Schmidt, Jonelle Filigno, Melissa Tancredi and Christine Sinclair from the midfield up through to the attack. Canada made just one substitution in the game, switching Gayle for Marie-Eve Nault after 45 minutes.
Sweden's starting XI featured Hedvig Lindahl in goal, Annica Svensson at left back, Stina Segerström and Charlotte Rohlin at centre back, Sara Larsson at right back, and Marie Hammarström, Kosovare Assllani, Linnea Liljegärd, Josefine Öqvist, Therese Sjögran, and Linda Forsberg from the midfield up through to the attack. Sweden made five substitutions, bringing on Antonia Göransson (for Asllani in the 44th minute), Johanna Almgren (for Liljegärd, 64th), Lina Nilsson (for Larsson, 69th), Madelaine Edlund (for Öqvist, 77th) and Linda Sembrant (for Sjögran, 81st).
Canada, whose title sponsor is Winners and presenting sponsor is Teck, is currently preparing for the FIFA Women's World Cup Germany 2011. Canadian coach Carolina Morace brought 24 different players to the Yongchuan Cup.