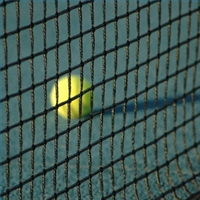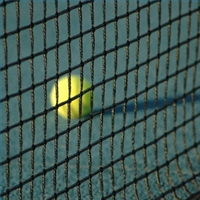 The Miele Canadian Davis Cup team trails Ecuador 2-0 after the first day of action at the Davis Cup by BNP Paribas Americas Zone Group I second round tie at the Guayaquil Tenis Club in Guayaquil, Ecuador. Vasek Pospisil (Vernon, British Columbia) dropped the opening singles rubber to Ivan Endara 6-3, 6-4, 6-7(6), 6-3 while Philip Bester (Vancouver) was unable to even the score falling 7-6(4), 6-7(4), 7-5, 6-2 to Julio-Cesar Campozano in the second match of the evening.
Endara gave Ecuador a 1-0 lead by coming out strong and energetic against a somewhat shaky Pospisil who was playing his first live Davis Cup singles match. After going down 3-0 to start the match, Pospisil regained some composure and started to hold his usually powerful serve. It looked as though he had turned it around after saving a match point, winning the third set in a tiebreak and going up a break 3-1 in the fourth, but Endara stormed back to win five straight games and the match. Pospisil is the highest-ranked singles player in the tie at No. 191.
"I'm disappointed that I wasn't able to get the win today but I had some good moments and we have practiced a lot this week on the clay so I'm getting more and more comfortable with the conditions," said Pospisil. "I'm looking forward to coming out again tomorrow in doubles and trying to secure that crucial point for the team."
It was then up to Bester, in his first Davis Cup action since 2006, to try and even the score. He started very strong, overpowering Campozano with his forehand, but he squandered two set points at 6-5 and went on to lose a tough tiebreak. The match remained tight throughout, needing another tiebreak in the second set which went Bester's way and then a break late in the third which restored Campozano's lead. Bester was unable to recover in the fourth set ceding the second point of the day to the opposition and allowing Ecuador to put Canada in a stranglehold.
"Davis Cup is so unpredictable with varying conditions and boisterous crowds often playing a huge role and rankings really go right out the window," said Canada's team captain Martin Laurendeau. "We are obviously in a tough position now, but we have come back from this before and we will come out tomorrow, take it one match at a time and try to claw our way back into it."
Canada now needs to win all three remaining matches in the best-of-five series to claim victory over Ecuador. The quest starts on Saturday with the doubles match where Pospisil and world No. 4 doubles veteran Daniel Nestor will take on Ecuador's young duo of Roberto Quiroz and Emilio Gomez. Sunday will then see the reverse singles with Pospisil playing Campozano and Bester facing-off against Endara in what could potentially be the deciding fifth rubber. The captains of both teams do have the ability to substitute their players up to an hour prior to the start of the match. Peter Polansky (Thornhill, Ontario) is the fourth member of Canada's Davis Cup squad.
A win over Ecuador will advance the Canadian squad to a World Group playoff in September while a loss will keep them in the Americas Zone Group I for 2012.
Play will continue with doubles action on Saturday, July 9 at 8 p.m. ET and the remaining two singles matches will be on Sunday, July 10 at 4:00 p.m. ET.