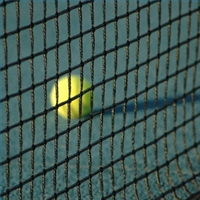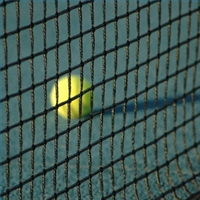 Tennis Canada and Rogers Communications announced Tuesday that Andre Agassi, Stacey Allaster and Jimmy Connors are the three inductees slated to enter the Rogers Cup Hall of Fame this summer. Agassi and Allaster will be honoured for their achievements at Rogers Cup presented by National Bank in Toronto while Connors will receive his accolades at the Montreal tournament.
"Stacey and Andre both helped grow this event into the top tier tournament that it is today," said Toronto tournament director Karl Hale. "Andre's commitment to Rogers Cup brought the fans out in droves, raising the profile of the event both nationally and internationally. Meanwhile, behind-the-scenes, Stacey was the driving force for years pushing the tournament forward in terms of status, revenue, player participation and fan appeal, turning it into the elite property it is now."
Agassi, an eight-time Grand Slam winner and Olympic Gold medallist, captured Rogers Cup three times (1992, 1994 and 1995), the last of which was a classic final against his rival Pete Sampras. His last appearance at the event in 2005 saw him reach the final where he fell to then-rising star Rafael Nadal. His loyalty to the event made him a fan-favourite in Canada as he participated at the Canadian stop 14 times over the course of his illustrious career. Agassi is returning to Toronto this summer to participate in the inaugural Rogers Legends Cup after being
inducted into the International Tennis Hall of Fame this past weekend.
"Playing the Canadian Open [Rogers Cup] has always been a thrill for me, and it is an honour to be inducted into the Rogers Cup Hall of Fame," said Agassi. "It will be great to come back to Toronto to play and celebrate this achievement with my colleagues and the passionate Canadian fans."
Allaster, now the chairman and CEO of the WTA, acted as tournament director of Rogers Cup in Toronto from 2002-2005 after working her way up from a coordinator's position at the Ontario Tennis Association to a vicepresident at Tennis Canada. Under her leadership, tournament revenue and attendance increased, Rogers Communications was secured as a title sponsor and Rexall Centre, the tournament's world-class home, was constructed. In her current role with the WTA, Allaster continues to make an enormous impact on the women's
game on a global level.
"It is such an honour to be recognized alongside tennis legends Andre Agassi and Jimmy Connors," said Allaster. "It is a great pleasure to have been a part of the evolution of the Rogers Cup tournament into one of the premier global sporting events, along with these greats and the hundreds of male and female tennis stars over the years. I look forward to coming home to Canada next month to celebrate this milestone with my tennis family and friends on home court at Rexall Centre."
"The name Jimmy Connors leaves no tennis fan indifferent," affirmed tournament director Eugène Lapierre. "A warrior on the court, he earned great wins in Montréal and Toronto. It was only a matter of time before he was honoured here. We are very proud that he chose to take part in our event for so many years and look forward to his return this summer."
A six-time Rogers Cup semi-finalist in eight appearances, Jimmy Connors is one of the most popular players of his time. He defeated John McEnroe and Stephan Edberg and played on the professional tour until he was 36 years old. The tennis world knows Jim for his incredible self-motivation and colourful temperament that always drove him to give every match his all.
A pillar of American tennis, Jimmy Connors holds 109 ATP titles and eight Grand Slams, including five US Opens –a record that has only been matched by Pete Sampras and Roger Federer. In 1974, Connors won three of the four Slams and ten major events. He was in the Top 5 for close to 15 years (1973-1988) and was number one in the world for seven (1974, 1976, 1977, 1978, 1982, 1986 and 1987).
The Connors ceremony will be held as part of the Rogers Cup presented by National Bank on Centre Court at Uniprix Stadium on Monday, August 8 during the evening session while Agassi and Allaster will be inducted in a similar Centre Court ceremony during the evening session at Rexall Centre on Saturday, August 13.
Connors at the Player Party
In addition to be being inducted into the Rogers Cup Hall of Fame, Connors will be the guest of honour at the Rogers Cup Player Party on August 7 at the Fairmont Queen Elizabeth Hotel. At the event, the world's best players will be on the red carpet and the catwalk to model creations by some of Québec's leading designers. The money raised will go towards Tennis Canada's Tennis Matters program to bring the sport to kids in schools.

Rogers created the Rogers Cup Hall of Fame in 2006 to celebrate the 125th anniversary of the event. Robert Bédard, Roy Emerson, Ivan Lendl and Martina Navratilova were the first inductees, and John McEnroe, Boris Becker, Monica Seles, Arantxa Sanchez-Vicario, Carling Bassett-Seguso, Sébastien Lareau and Chris Evert have since been honoured.