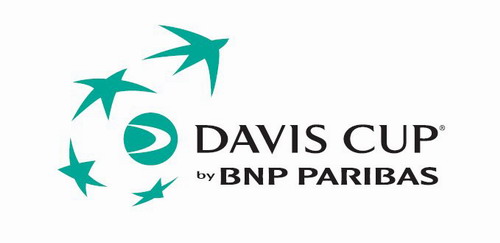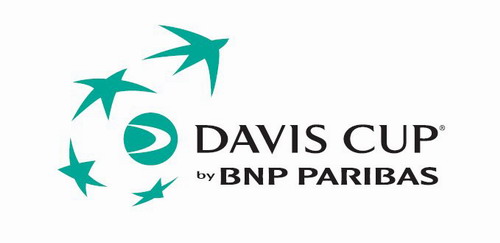 Raonic defeats Ramos and Dancevic beats Granollers to put Canada one win away from quarter-finals

The Miele Canadian Davis Cup team leads Spain 2-0 after the first day of play in their Davis Cup by BNP Paribas World Group first-round tie taking place at the Doug Mitchell Thunderbird Sports Centre at the University of British Columbia in Vancouver. Milos Raonic (Thornhill, Ont.) opened with a 6-7(5), 6-4, 6-4, 6-4 victory over Albert Ramos, while Frank Dancevic (Niagara Falls, Ont.) followed up with a 6-1, 6-2, 6-2 win against Marcel Granollers to give Canada the 2-0 lead.

After Canada's top player, world No. 15 Raonic, took care of his first match, Dancevic came out and played some of the best tennis of his career. The world No. 166 bested the highest-ranked player on Spain's squad, No. 34 Granollers, in just one hour and 48 minutes. Dancevic, playing in his 19th Davis Cup tie, hit the ball extremely well, making aggressive, risky shots and not allowing his opponent much opportunity to get back into the match. Granollers did make it tough to close out the contest, but Dancevic was able to cast aside four break points in the final game and clinch the triumph on his third match point.

"I went out there just playing my game today, and I played the way I know how to play," Dancevic said. "I'm just really happy with how I played. This is one of the biggest wins I've had this year and especially here, playing for my country, playing at home, it's pretty special to get through this match for me."

Playing in front of a loud, enthusiastic crowd of 6,012 people, Dancevic spoke of how the fans buoyed his performance and helped him get through the match.

"Just walking out on to the court I had goose bumps, and you know that everyone is behind you and that helps you play through tough situations," Dancevic said. "The crowd was unbelievable, there were certain times when the match was difficult, and they gave me an edge. They motivated me to refocus on the point and I felt like they also put a little pressure on Granollers because the crowd was so behind me today."

Dancevic was able to put Canada one win away from reaching the World Group quarter-finals for the first time in its history after Raonic opened the tie with a victory over Ramos. After a slow start, which saw Raonic unable to capitalize on early break points before dropping the first set in a tiebreaker, the 22-year-old bounced back. Though he went just three for 17 on break point opportunities throughout the nearly three-hour match, his serve allowed him to still dictate play as he never faced a single break point. In both the third and fourth sets, he broke at the 4-4 mark and was able to serve out the set. He concluded the match with his 26th ace.

"There are a few emotions after that match," Raonic said. "I was very happy with how I managed, and very happy to win. I think it being the first day; it probably took a little weight off my shoulders knowing I'll get better. There were a lot of tough moments through that match that I felt like I couldn't find the right solutions, but I felt like I knew what the problems were and what I wanted to do wasn't happening as easily, so it was a bit difficult because of that, but the crowd was really good."

Canada is playing in the World Group for the second straight year after falling to France 4-1 in the first round last February, also at the Doug Mitchell Thunderbird Sports Centre in Vancouver. The winner of this first-round tie between Canada and Spain will move into the quarter-finals, while the loser will have to play a World Group play-off tie in September to retain their spot in the top level of the competition. Canada has never before advanced into the World Group quarter-finals.

Play will resume on Saturday at 1 p.m. PT with the doubles match, scheduled to feature Canada's Daniel Nestor (Toronto) and Vasek Pospisil (Vancouver) against Top 5 doubles team Granollers and Marc Lopez, and on Sunday at 11 a.m. PT for the two reverse singles rubbers.