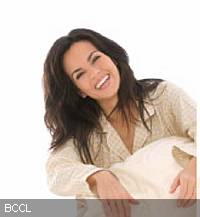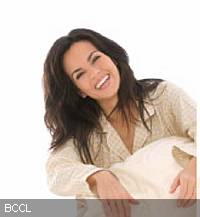 Men think women are hotter when they smile than wear make-up, a new UK study has found.  
The research, carried out by Orbit Complete for National Smile Month, found that nearly 70 per cent of blokes find women more attractive when they smile.
To reach the conclusion, the study tested photographic case studies of women on over 1,000 people across the UK.
According to the survey, more than 60 per cent of men considered women who didn't smile to be moody and two thirds of other women thought they appeared disinterested, reports The Sun.
Each woman was photographed twice, once wearing their everyday make-up and not smiling and once without make-up and smiling – both men, 66 per cent and women, 73 per cent, believe a smile makes you more attractive than make-up – so the season's beauty must have is free and there is no lengthy waiting list