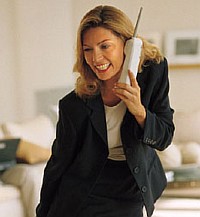 This article was last updated on April 16, 2022
Canada:

Oye! Times readers Get FREE $30 to spend on Amazon, Walmart…
USA:

Oye! Times readers Get FREE $30 to spend on Amazon, Walmart…

The rules of dating seem to be rewritten on a daily basis! And the latest? Hollywood heartthrob Jessica Biel recently revealed that her boyfriend, Justin Timberlake and she spoke on the phone for a couple of months before deciding to go on their first date.
She cited that they wanted to get to know each other well enough before they actually met. Judging by their relationship, it looks like the formula works. And this dating technique seems to have permeated Chennai's society too.
In perfect tune with this is engineer Tarun Kumar who says, "My girlfriend and I have known each other since school, but hadn't been in touch for eight years. Then, one fine day we met online. Very soon we got talking on the phone. In a period of 3-4 weeks I knew absolutely everything about her life. I am pretty sure this connect wouldn't have been made so fast, had we met right at the beginning." Seconding him is arts student Trishna Bajaj who admits that when she developed a liking for her senior, she marched straight up to him and asked for his number. "We agreed that we would meet only after we got to know each other better over the telephone. A few days into the 'trial' period, I realised we didn't connect. So we stopped. It saved us time, petrol and money," she reasons.
And rightly, this new practice seems to be tailor-made to suit time constraints. Marketing executive Sagarika V says, "For a girl like me, for whom career is God, it is much easier to get to know a prospective partner over phone, as opposed to meeting several times."
Dr Love from Radio Mirchi couldn't agree more. "The key is to get to know the person as fast as you can and make a decision, as opposed to courting in the traditional manner and then realising you aren't meant to be, " she smiles.
And like her, relationship expert Brinda Jayaraman too believes that what worked in the Victorian era might not work now. She opines, "You need to change with the times. Speaking on the phone or chatting over a period of time before meeting are good ways of getting to know the character of a person. As opposed to this, if you decide to meet right away, physical attraction might mislead the relationship."
And then there are the cons. The new condition called Modern Female Dating Anxiety, where the usage of modern-day gadgets like mobile-phones, the Internet, etc, is causing a large number of women to break into a sweat when face-to-face with their partner. Tarun confesses, "The first time we met in real time, there was hardly anything we had to say to each other. It took some getting used to each other before we got out of the awkwardness."
Brinda says, "There are guidelines to be followed even when you talk on the phone. In fact, in the west, there are set guidelines as to what and how much you can say in your first conversation, and so on. You certainly can't take things lightly just because you aren't face-to-face with the person."
But all said and done, the book of dating techniques just got heavier by one!
 
You can publish this article on your website as long as you provide a link back to this page.