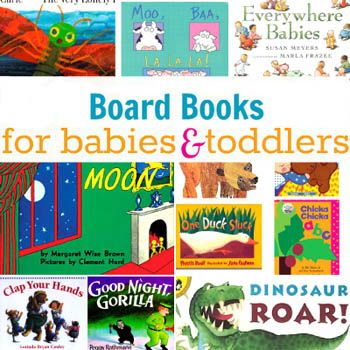 You can publish this article on your website as long as you provide a link back to this page.
This article was last updated on April 16, 2022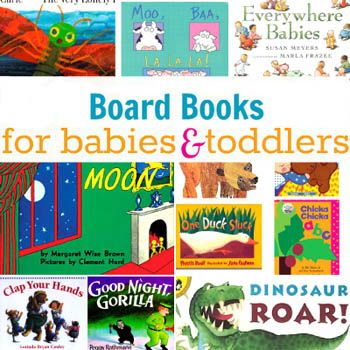 Everyone knows how important is it to have book sathome and read them. It is said that book is your bestcompanion in every age. If you want , that your baby choose the book as a good companion than build your own library and add 25 board books according to your baby's needs.
Every parents wish that their child learn healthy activities. For this purpose parents do a lot. But some parents, who like read books, want to develop this interest also in their kids. But it's challenging that in the age of playing with toys kids pay their attention in reading books. But no need to worry, build your own library! 25 board books every baby needs and increase your baby's knowledge and also create love for books.
Here we will suggest 25 board books which fulfill the every baby's needs.
Corduroy:
Corduroy is written by Don Freeman in 1976, this yarn about a little overall wearing bear is still a favorite. It follows the teddy on a button hunting adventure through a department store and into his new home.
Good Night Moon:
Build Your Library! 25 Board Books Every Baby Needs. Good night moon is one of them books, written by Margaret Wise Brown. Good night moon is a popular bed time story. The nighty- night delight is about a great green room. Share this fantastic story in your own library, friends and finally your sleepy baby.
That's not my dragon:
This fine story is about a wonderful dragon its fine binding and texture adds more beauty in your library.
The very hungry Caterpillar:
Build Your Library! 25 Board Books Every Baby Needs. This story is about new born Caterpillar who has many desires and wishes to fulfill in one day. This is stunning but simple memorable story, written by Eric Carle.
My first mother goose:
This story is based on interesting animal's character. Its sing song language attracts the young listeners and gives them pleasure.
Brown Bear, Brown Bear, what do you see? Build Your Library! 25 Board Books Every Baby Needs. This also a poetic story written by Eric Carle and its sing song text from Bill Mar thin Jr. it introduces your baby with many animals.
Moo, Baa, LaLALA:
This story is written by Sandra Boyton. This fine book will add more knowledge and beauty in your library and help your kid to introduce with many animals' sounds.
A you're adorable:
Build Your Library! 25 Board Books Every Baby Needs. A you're adorable is one of fantastic book in 25 board books which tells you that how many ways to say your baby is the best. This ABC book will give you a bunch of ideas.
You are my baby:
Build Your Library! 25 Board Books Every Baby Needs and add this wonderful board book; it helps your baby to discover the animals that match each mama.
Little Puppy, so many stars by Andy Warhol, Alpha block by Christopher Franceschelli are very interesting books. Alpha block tells many clever ways to introduce the alphabets. Build Your Library! 25 Board Books Every Baby Needs. The snowy Day by Ezra Jack Keats is about the baby's first snowfall with this classic.
In the Tall, Tall grass by Denise Flaming, Animal 123 by Britta Teekentrip, Kitten's first full moon by Kevin Henkes, Hello Bugs, the swing, Bear snores on by Karma Wilson, PEEKABOO, Time for bed by Mem Fox, Dear Zoo by Rod Campbell, where is baby's belly button by Karen Katz, Trains go by Steve Light and Harold and the purple crayon by Crockett Jhonson are very interesting, wonderful but best useful board books for your baby.
Animal 123 is very beautiful and useful board book which teach counting and dodging to your child. Build your library with these board books to fulfill the needs of your baby.
Click HERE to read more from Fashion Central.