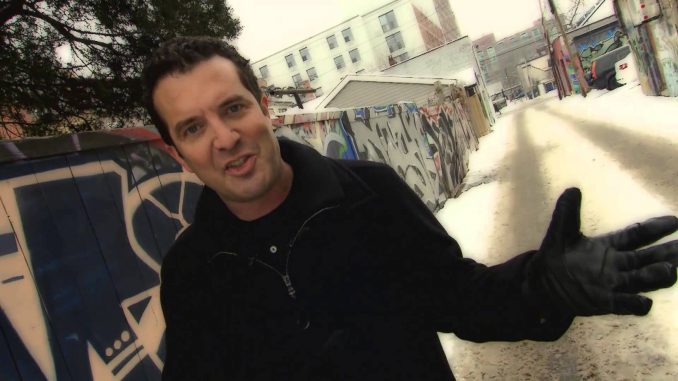 This article was last updated on April 16, 2022

Rick Mercer puts the home delivery question in perspective in his new rant. Is there anyone listening?
"Did that really happen? Did Canada Post come out and say they were stopping all home delivery in cities?
Yes they did.
The head of Canada Post when he was asked how this would affect people in cities who are seniors and the disabled and don't drive cars said this,
Seniors like to keep active.
So this will force them to exercise.
There's Canada's problem in a nutshell! Lazy seniors.
Let's round-up all the seniors every morning, throw them outside and march them to a Super Mailbox. See who makes it. Survival of the fittest. There's an Action Plan
Maybe these super mail boxes will be so good for the seniors and the disabled they will start to resemble Shrines like Lourdes or St. Josephs' Oratory in Montreal.
Next to each Super Mail Boxes. frozen in the ice, will be piles of scooters and walkers belong to those who have been by those who were cured or killed.
This involves 5 million households.
What about home delivery for just the seniors or just the disabled?"
By Stephen Pate, NJN Network
You can publish this article on your website as long as you provide a link back to this page.