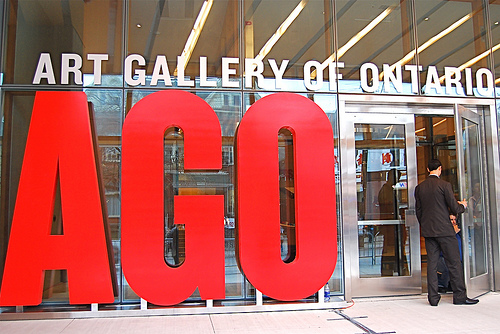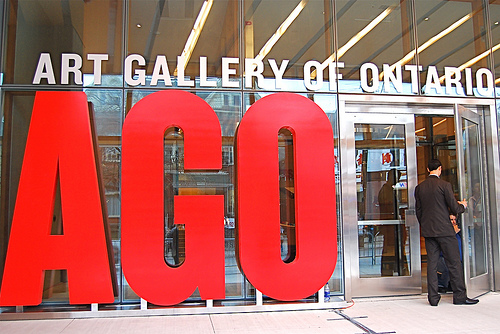 Canadian fashion icon shares personal collection of artwork

The Art Gallery of Ontario (AGO) launches the second annual Art Rental + Sales Gallery Collector's Series exhibition in collaboration with one of Canada's top fashion influencers, and host of CTV's FashionTelevision, Jeanne Beker. Launched in 2010, this year's exhibition in the series offers a rare glimpse into Beker's private art collection including paintings, photography, and sculptures. Opening Tuesday, Nov. 29, the Collector's Series runs until Friday, Dec. 16, 2011 at the AGO's Art Rental + Sales Gallery, located on the ground floor of 481 University Ave.
opening night reception, hosted by AGO and featuring an appearance by Beker, takes place on Tuesday, Nov. 29 at 6 p.m. at the Art Rental + Sales Gallery. The event offers performances by Juno Award-winning jazz artist Richard Underhill as well as Beker's daughter, musician Joey O'Neil.

The Collector's Series shines a spotlight on the personal art collections of notable Canadians, offering rare opportunities to share their own treasured pieces, as well as to select favourite pieces from the holdings of the Art Rental + Sales Gallery to be featured in the space. These selected works are available to the public for purchase or for rent.

Jeanne Beker's personal art collection is informed by her love of contemporary art, fashion and photography. Showcasing pieces by David LaChapelle, Patrick O'Reilly, Paul Alexander, Andre Rau and Marion Perlet, the works often embody her philosophy of fashion as high art. Beker's most recent book, Finding Myself in Fashion – in which she details the highs and lows of her international career – will be available for sale throughout the exhibition.
The AGO's Art Rental + Sales Gallery has consigned artwork from Toronto's top galleries and independent artists since 1985, including Olga Korper Gallery, Stephen Bulger Gallery, Bau-Xi Gallery, Georgia Scherman Projects, Feheley Fine Arts, Diaz Contemporary, and many more. The entire rotating inventory of over 500 works is available for rent to AGO members and for purchase to the public.
Jeanne Beker is one of the most iconic and influential women in the fashion industry, both in Canada and around the world. Beker is host of CTV's FashionTelevision, Canada's leading fashion series, which also airs on E! and FashionTelevisionChannel, Canada's first and only 24-hour channel dedicated to fashion, beauty and design. Jeanne is also a contributing editor for The Toronto Star, a columnist for Metro, a published author of five books, and a regular style correspondent for Canada AM and etalk. Last year, Jeanne added a dose of style to the Vancouver 2010 Winter Olympics with regular fashion segments for CTV and launched an exclusive clothing line titled Edit by Jeanne Beker available at The Bay stores across Canada.