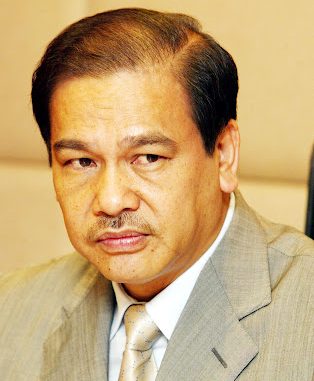 The cheating trial case of the former Minister of Transport Tan Seri Chan Kong Choy was postponed to the 23rd and the 24th of April, 2012 on Monday as per statement issued by the High Court due to a pending application filed to the Attorney General.
The defence council of Chan, Datuk Tan Hock Chuan, spoke before the judge and said that an application was filed in the office of the Attorney General regarding postponing the case. He also said that Chan had filed a motion to the office of the judge on 29th March making a request to excuse him from the trial. He said that the affidavit submitted by his client mentioned that the case should proceed with representation from one of the three judges from the criminal high court of Kuala Lumpur.
The motion also included that one of the judges of the case, Datuk Zamani Abdul Rahim, was not following the mentioned procedures of the court and giving the impression that he was selected specially for the case, which should not be the case alongside keeping in mind that Zamani will need to keep travel to and forth from Penang for the case.
In the meantime, the office of AG confirmed that they had received the letter and needed time to respond. Therefore, the hearing of the case has been postponed.
Article viewed on Oye! Times at www.oyetimes.com