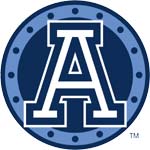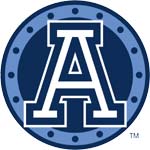 Special teams captain holds club record for career tackles
After seven CFL seasons and 112 regular season games as a member of the Toronto Argonauts, Special Teams Captain RB Bryan Crawford has announced his retirement from the Canadian Football League.
Commented Crawford, "I've played seven years in the CFL, which is a long career for a professional football player. I have received more from football than I could have ever imagined, and I've worked extremely hard to position myself for my post-football life. Today, I am excited to take that next step. I owe a lot to the coaching staff and the Argos organization for giving me an opportunity, trusting me, and supporting me on the field and off. Not a lot of guys are drafted by the same team they finish their career with and I am proud to say that each one of my 112 regular season games were in Double Blue. I would like to thank my teammates, both past and present, for everything they have given me. I hope that I have been able to impact them as positively as they have impacted me."
Bryan Crawford joined the Argonauts in 2005 when the club made him the 44th overall (5th Round) choice in the CFL Canadian Draft. He dressed in eight games as a rookie and finishes his career having played seven CFL seasons, 112 regular season games and five playoff games – all as an Argo. He is the club's career leader in special teams tackles with 137 and had at least four special teams tackles in a game four different times. His career numbers on offence include 26 carries for 217 yards and two touchdowns, along with 17 catches for 140 yards.
Crawford continued. "I would like to thank my family and all of my friends who have supported me in every phase of my career. Most importantly, I would like to thank my wife, Catherine, who has been with me every step of the way and who has always kept me focused on what is more important in life – I look forward to everything that the future has in store for us."
A Hamilton, Ontario native, whose family has owned Tiger-Cats season tickets for many years, Crawford didn't hesitate to embrace the Double Blue colours and its fans. He is the team's 2011 Tom Pate Memorial Award nominee, for demonstrating outstanding sportsmanship and dedication to the league and the community, and has been the club's Players' Association representative for several years. A graduate of Queen's University, Bryan works in Sports Programming for Ontario University Athletics in Hamilton.