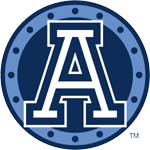 The Toronto Argonauts Football Club announced today that it has traded the #1 overall pick in the 2010 CFL Canadian Draft, as well as the first pick in the second round (8th overall), to the Saskatchewan Roughriders in exchange for the #2 and #4 picks overall and the rights to punter/kicker Jamie Boreham.
Commented Argos' Head Coach Jim Barker, "We believe this trade puts us in a great position to get not only one but two of our top-rated draft picks plus a proven non-import punter and kicker in Jamie Boreham. This trade enables us to improve our team immediately and in the future."
The 2010 CFL Canadian Draft begins at noon today.
Jamie Boreham
Punter/Kicker
5'10", 207 lbs.
Manitoba
Born: March 29, 1978
Vancouver, B.C.
1st Year Argos / 7th Year CFL
Non- Import
Acquired: Acquired in a trade from Saskatchewan on May 2, 2010 along with the 2nd overall pick and 4th overall pick in the 2010 CFL Canadian Draft. In exchange, the Argos sent the Roughriders the first overall pick, as well as the first pick in the second round (8th overall) in the 2010 CFL Canadian Draft.
2009: Dressed in the first 13 regular season games as the team's punter and placekicker…Missed remainder of season due to injury…Averaged 42.2 yards on 91 punts and 63.6 yards on 76 kickoffs.
2008: Dressed in 17 regular season games and the West Semi-Final as the punter and handled the kickoffs…Missed one game due to injury…Averaged 41.6 yards on 107 punts and 64.6 yards on 78 kickoffs.
2007: Traded to Saskatchewan from Hamilton in exchange for import DL Alvin Washington in March… Dressed in all 18 games as punter and kickoff specialist…Had 86 kickoffs for a 62.9 AVG and 118 punts for a 42.0 AVG.
2006: Dressed in 15 regular season games as the punter/kicker…Spent three games on the four-man injured reserve list…Successful on 26 of 36 field goal attempts…Averaged 61.1 yards on 50 kickoffs.
2005: Played in all 18 regular season games…Handled both the place-kicking and punting duties… Finished fifth in the CFL connecting on 71.9% of his field goal attempts…Averaged 39.6 yards on 116 punts and 58.3 yards on 77 kickoffs.
2004: Traded to the Hamilton Tiger-Cats from Winnipeg, along with RB Kojo Aidoo, for a 3rd Round pick (21st overall) in the 2004 Canadian College draft…Pick eventually landed with Montreal which selected OT Josh Bourke.
2003: Attended training camp with Winnipeg in 2003, but returned to Manitoba for his final year of CIS eligibility.
2002: Rights traded from B.C. to Winnipeg in exchange for a 6th round (53rd overall) draft choice (WR Joel Orel).
2001: Originally drafted by the B.C. Lions in the 2nd round (16th overall) of the CFL Canadian Draft.
College: Played three seasons at the University of Manitoba (2001-2003)…played at the University of Saskatchewan in 1999 and the University of British Columbia in 1996…Named All-Star at both the kicking and safety positions…Averaged 42.8 yards/punt and once kicked a 55-yard field goal, the second longest in CIS history…Had an excellent final season placing second in Canada West and CIS with a 41.9 average on 62 punts.
Personal: Jamie spends the off-season in Vancouver where he works as a substitute teacher at Notre Dame Secondary School where he also is the head coach of the boys varsity basketball team, helps coach the wrestling team as well as assists with track and field and football teams. When he is not busy training or working, Jamie likes to spend as much time on the golf course as possible.