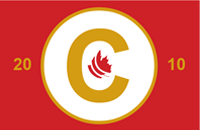 The most significant off season in the history of Canadian cricket kickstarts this month with much on the horizon.
The Senior men's team will make their final push to the Cricket World Cup with a training trip to the subcontinent in mid October. Following this trip the selectors will make their final selections for 30 man and finally 15 man squads for the World Cup.
On the youth front, the u19 men's program will continue in ernest into the winter as the training squad readies itself for the u19 Cricket World Cup qualification cycle. ICC America's has not yet set a date for the first leg of qualifying but it is expected to be held in the United States this winter. The second leg, should Canada move through to it, will be held in July in Ireland.
Domestically, turf wicket projects in British Columbia (Abbotsford), Alberta (Victoria Park) and Manitoba (Assinaboine Park) will see the first holes being dug in the ground in what will be the first 3 turf wickets in Canada, outside the GTA. Alberta's project was first to break ground last week as the heavy machinery moved into Victoria Park to start the digging.
Cricket Alberta President Chris James, who has been spearheading the project along with the Edmonton and District Cricket League was enthusiastic about the project start saying,
"We have been planning for several years to see this day where Alberta would take its first steps towards a turf wicket. We are very optimistic about not taking Alberta and Canadian cricket another step forward, but also responding to the need of our players to provide them with an elite cricket facility to train and play…"
Cricket Canada who is offering support to all 3 projects has set out an ambitious goal to eventually have turf wickets nationwide. In his remarks in the 2009 Annual Report, president Ranjit Saini reminded all Canadians of the importance of this saying,
"we need to develop our facilities to develop our game…" Saini reaffirmed this comittment by assisting both Manitoba and British Columbia in obtaining funding from the federal government to make their projects a reality.
Ground is expected to break in Manitoba and British Columbia shortly
Despite snow on the ground due soon there is much to look forward to at Cricket Canada this winter.