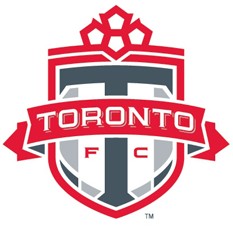 Toronto FC announced Friday that the Club is looking to embark on one of the largest and most ambitious Training Facility projects in North America and that it is actively seeking a partner to join them.
The plan is to have this multi-million dollar, state of the art facility be the home for all of Toronto FC's training activities and be the focal point for all its player development initiatives such as the Toronto FC Academy, Club Academy Program, coaching programs, and youth programs – confirming the Club's commitment to the development of the game in Canada. The vision for the Toronto FC Training Facility also includes providing thousands of hours of community usage.
"It is vital that we find a community partner to work with that shares our vision for what this facility can become," said Bob Hunter, executive vice-president of venues and entertainment for MLSE. "From the development of the game at the grassroots level to the MLS Club that will utilize these resources, we envision this facility will quickly become the epicenter of soccer in Canada."
Toronto FC's vision for the premier soccer facility in Canada may potentially include two or more state-of-the-art grass fields (one small stadium field), community fields with 365 days availability with the installation of winter bubbles, and an all-weather field enclosed within a permanent structure. There will be a field house with direct access to the all-weather surface for the full-time use of Toronto FC, as well as space to accommodate community groups, workout rooms, multi-purpose classrooms, and meeting space, among other amenities.
For more information regarding the plans for the Toronto FC Training Facility, or to express interest in partnering with Toronto FC to help bring this vision to life, please visit www.torontofc.ca.
TORONTO FC UNVEILS CLUB ACADEMY PROGRAM
Toronto FC announced Friday the creation of its Club Academy Program (CAP) – a technical partnership with progressive youth clubs in Ontario that meet Toronto FC's standards for elite player development.
The goal of the newly launched program is to provide a stable and continuous path of development for young, elite players from their introduction to the game to full-time professionals with Toronto FC. In keeping with the CSA's Wellness to World Cup – long term player development model, the CAP promotes the need to target the training habits and environment of elite players in Ontario while creating a collective of full-time soccer coaches and managers whose primary goal is the development of players and coaches.
"This is a major step forward in helping to groom young talented soccer players and their coaches", said director of the Academy Earl Cochrane. "Our plan has always been to find a way to influence the environment with which young players currently train and play, and we feel this is the first step of many toward that. In addition, we have always wanted to go younger as an Academy and this is a far more progressive step than adding a team or two to the Toronto FC stable of teams."
Working in coordination with the Toronto FC Academy, the CAPs will demand a premium level of training that will allow for involved players, ages 7 to 16, to be monitored and scouted in hopes of joining the Toronto FC Academy as full-time members. The CAPs will create training environments that simulate the professional experience that Toronto FC's current Academy teams are accustomed to, and through club cooperation, will allow for friendly competition and collaboration for additional scouting opportunities. In addition, an exchange of coaching information, workshops and seminars will be provided to the participating clubs.
"We have so much talent in our province and across Canada but are losing them at influential ages and therefore need to find ways to help promote the game and their development," said Academy manager and junior team head coach Stuart Neely. "We also cannot forget how much of an influence coaches and the training environments have on all aspects of a player's development and it's important that our programs influence that in a positive way."
The following programs are the first to join the CAP: Barrie SC, Bryst International, Capital United SC (Ottawa), Cavan FC, Pickering SC, Nepean Hotspurs SC, Thunder Bay Chill, and Unionville-Milliken SC. Several other clubs have expressed interest and will likely be added to the CAP in Phase 2 (late summer/early fall 2010).
For more information on the Club Academy Program or how your club can be a part of the program, please visit www.torontofc.ca or contact the Toronto FC Academy directly.
Click HERE to see Senior Director Business Operations Paul Beirne talk about Toronto FC's plans for a training facility.
Click HERE to read pdf presentation