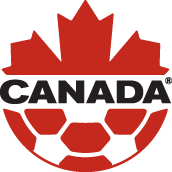 Canada has announced its roster for the upcoming Torneio Internacional Cidade de São Paulo. Canada will play four matches from 9-19 December in São Paulo, Brazil. The four-match set will close out Canada's 2010 season.
"It is important that we build on our momentum and continue to prepare for Germany 2011," said national coach Carolina Morace. "We have a few players who are absent unfortunately due to college commitments, so we will try some different things with this camp."
Canada, whose title sponsor is Winners and presenting sponsor is Teck, will group in Brazil this 30 November. Coach Morace has selected 22 players for the camp. Canada plays 9 December against the Netherlands (17.45 ET / 14.25 PT), 12 December against Mexico (16.00 ET / 13.00 PT),15 December against Brazil (20.00 ET / 17.00 PT) and 19 December against one of the three teams in either the championship or 3rd place match.
Before the first match on 9 December, the Canadian staff will in fact have both the national "A" team and the women's U-18 team in São Paulo, with separate sessions for each group. Each day, a few players from the U-18 camp will be invited to train with the national team.
Earlier this month in Cancún, Mexico, Canada won its second CONCACAF national A title, finishing first in the eight-team CONCACAF Women's World Cup Qualifier. Canada won all five matches, including a 1:0 victory over Mexico in the championship final.
With its victories in Mexico, Canada has qualified for a fifth-consecutive FIFA Women's World Cup. Before this Saturday, 15 of 16 teams have qualified for next year's competition in Germany, including Canada and Mexico from CONCACAF. The Saturday USA-Italy playoff match from Chicago (whereby USA leads the two-leg playoff with a 1:0 victory in Italy) is followed by the Monday 29 November Official Draw in Germany.
Canada announces U-18 camp and roster
Canada has announced it will host a women's U-18 camp this 29 November to 8 December in São Paulo, Brazil. The U-18 camp will run alongside the national A camp that starts on the same day, but continues from 9-20 December for the four-team Torneio Internacional Cidade de São Paulo.
Coach Carolina Morace has selected 22 players for this camp. The U-18 squad features players born 1992 or later, so it is in fact the very age group that will participate in the next CONCACAF Women's Under-20 Championship in 2012.
CANADA
GK- Stephanie Labbé | SWE / Piteå IF | Stony Plain, AB, CAN
GK- Karina LeBlanc | USA / Chicago Red Stars | Maple Ridge, BC, CAN
GK- Erin McLeod | USA / Washington Freedom | Edmonton & Calgary, AB, CAN
CB- Candace Chapman | Unattached / sans club | Ajax, ON, CAN
CB- Robyn Gayle | CAN / Vancouver Whitecaps FC | Mississauga, ON, CAN
CB- Shannon Woeller | USA / Rutgers University | Vancouver, BC, CAN
CB- Emily Zurrer | CAN / Vancouver Whitecaps FC | Crofton, BC, CAN
RB- Brittany Timko | Unattached / sans club | Coquitlam, BC, CAN
RB- Rhian Wilkinson | NOR / Lillestrøm SK Kvinner | Baie d'Urfe, QC, CAN
LB- Kara Lang | CAN / Vancouver Whitecaps FC | Oakville, ON, CAN
LB- Marie-Eve Nault | CAN / Ottawa Fury | Trois-Rivières, QC, CAN
M- Laura Chénard | CAN / Amiral de Québec | Ste-Luce, QC, CAN
M- Carmelina Moscato | Unattached / sans club | Mississauga, ON, CAN
M- Diana Matheson | NOR / Lillestrøm SK Kvinner | Oakville, ON, CAN
M- Chelsea Stewart | USA / Vanderbilt University | The Pas, MB, CAN
M- Kaylyn Kyle | CAN / Vancouver Whitecaps FC | Saskatoon, SK, CAN
M- Brooke McCalla | CAN / Master's Futbol Academy | Pickering, ON, CAN
F- Josée Bélanger | CAN / Amiral de Québec | Coaticook, QC, CAN
F- Christina Julien | CAN / Ottawa Fury | Williamstown, ON, CAN
F- Amélia Pietrangelo | CAN / Comètes de Laval | Laval, QC, CAN
F- Christine Sinclair | Unattached / sans club | Burnaby, BC, CAN
F- Melissa Tancredi | CAN / Vancouver Whitecaps FC | Ancaster, ON, CAN