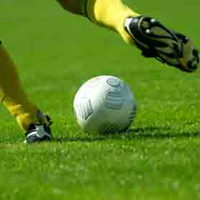 Scottish Premier League returns to TV plan
Friday, January 28, 2011
The Scottish Premier League (SPL) has outlined plans to revisit the idea of establishing an official television channel by appointing IMG Media in an advisory capacity.
IMG Media, a division of global sports and media giant IMG Worldwide, will advise the SPL board over the next six months and provide a full evaluation on the potential of an SPL channel. IMG Media was selected from a competitive bidding process involving over 20 companies.
Plans for an SPL network were dropped in 2002 after failing to gather the backing of Celtic and Rangers, but League chief executive Neil Doncaster believes the time is right to return the idea to the table.
He said: "A number of other European football leagues have gone down this route or are currently exploring this option. It is vital that the SPL fully understands the risks and rewards from an own-channel solution, as part of our ongoing efforts to improve Scottish football. The concept represents an opportunity for us to shape a unique channel for fans of Scottish football and we look forward to working with supporter groups to hear their views."
Source: SoccerEx Business Daily
Israel lands UEFA Under-21 Championship
Friday, January 28, 2011
Israel has held off competition from four other nations to host the 2013 UEFA European Under-21 Championship.
A UEFA Executive Committee vote saw Israel defeat rival bids from Bulgaria, the Czech Republic, England and Wales, with the decision set to provide impetus to the development of new stadia in the country. Denmark is set to stage the next edition of the tournament this year.
"I am as excited and happy as I was when my first son was born, I hope that with this achievement Israeli soccer will receive a boost," said Israel Football Association chairman Avi Luzon, in quotes reported by Reuters.
In other UEFA news, European football's governing body on Thursday appointed Pierre Cornu, the general prosecutor of the Swiss canton of Neuchatel, as its chief legal counsel for integrity and regulatory affairs. Cornu will head up the team looking after sports legal services and the sporting disciplinary unit.
Source: SoccerEx Business Daily
Budweiser backs Vancouver Whitecaps' MLS bow
Friday, January 28, 2011
Vancouver Whitecaps have ramped up preparations for their debut Major League Soccer (MLS) season by agreeing to a unique five-year partnership with Budweiser.
The agreement sees the Labatt Breweries of Canada brand become the Whitecaps' official beer. The deal also encapsulates supply rights for BC Place, which will be the new home of the Whitecaps, along with official beer status with Canadian Football League (CFL) outfit B.C. Lions. Budweiser will have access to team logos and branding, and exclusive rights to media and signage for both teams.
The Whitecaps were confirmed as the 17th MLS team in March 2009, and have now signed up four major partners. Budweiser follows premier founding partner Bell and fellow founding partners BMO and EA Sports as the club's most visible and integrated partners.
Whitecaps CEO, Paul Barber, said: "Budweiser's support for soccer at all levels – from the FIFA World Cup down to local leagues – makes this the perfect partnership for our club, as we begin a new era as a Major League Soccer club. As a leader in fan and consumer engagement, Budweiser will help enhance the brand of our club and MLS in a variety of ways, from our club's Preferred Pub program to the creation of fan centres, which will provide our supporters a great space from which to experience Whitecaps FC away matches."
Source: SoccerEx Business Daily
AFC president Bin Hammam calls for FIFA changes
Monday, January 31, 2011
Asian Football Confederation (AFC) president Mohammed Bin Hammam has called for a major shake-up at FIFA and insisted there should be an upper limit on the term served by the president of world football's governing body.
The AFC chief, who again refused to confirm whether he would challenge current FIFA president Sepp Blatter in June, has been increasingly vociferous in his criticism of the body's practices in recent weeks. Bin Hammam's own country, Qatar, was awarded the 2022 World Cup in December.
"Not only do the term limits need to be changed or to be inserted into FIFA statutes, but there are a lot of changes that need to be added to the FIFA practices and office businesses," said Bin Hammam, who recently secured an extension to his tenure as AFC president through to 2015.
"The term limit will facilitate the rotation of power within the organisation," Bin Hammam continued. "Limiting the mandate for the president will allow new people to come into power without hesitation and new people will mean new ideas, new thoughts and pushing the organisation ahead."
Source: SoccerEx Business Daily
Euro 2012 co-host Ukraine warned over political interference
Monday, January 31, 2011
UEFA has warned Ukraine that it may yet be axed as a co-host of UEFA Euro 2012 if the country's government interferes in the running of the national football association.
Ukraine and Poland are slated as the co-hosts of the tournament, but the former's preparations have been littered with problems against the backdrop of an uncertain political landscape.
In a letter to the Ukrainian Football Federation (FFU), UEFA general secretary Gianni Infantino demanded that the body should take the "necessary concrete steps and provide the relevant confirmation that this (political interference) has ceased".
He also stated: "The suspension of the FFU would entail, inter alia, that clubs affiliated to the FFU will no longer be able to participate in UEFA club competitions and national representative teams from Ukraine will no longer be able to participate in UEFA competitions."
He continued: "If the FFU is suspended from membership of UEFA, it was the unanimous view of the UEFA Executive Committee that it would not be tenable to play the final round of the UEFA European Football Championship in Ukraine in 2012." Ukraine has been given until February 4 to give a satisfactory response.
Source: SoccerEx Business Daily