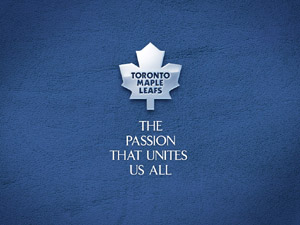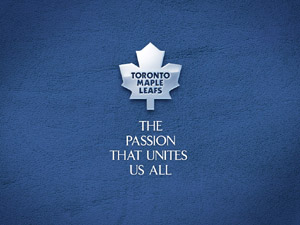 In 1967, the Toronto Maple Leafs won the Stanley Cup. I know because my father talks about it often and it was through him that I learned to love the game of hockey.  
Born in China in 1938, my father arrived in Canada in the late 1960s, a stranger in a land as alien to him as he was to Canadians. Determined to find common ground, he watched the Toronto Maple Leafs on Hockey Night in Canada. Hockey. It was the one topic on which everyone, regardless of occupation or class, had an opinion. And when the Leafs played the Montreal Canadiens for the Stanley Cup and won, he recognized the sport for what it is: a Canadian passion. Words like wrist shot, slap shot and icing began cropping up in his conversation and what he found was when he spoke about hockey, people looked at and spoke to him differently. Smiles were easier to come by and he no longer felt like one of them. He felt like one of us. What had started as a curiosity for hockey bloomed into a love for the game, one he passed onto his children.
 
Whenever a colleague passed him a pair of Leafs tickets, his eyes bore an uncommon twinkle and spark. My brothers and I would squabble over who got the extra ticket because there's nothing like seeing the game live. To hear the sound of glinting blades cut through the ice; to see the rink gleam like a polished mirror; to join in the hearty roars and cheers of 20,000 screaming fans; to experience the savage ballet that is hockey… it was memorable and even now, my fondest memories come from sitting next to my father in the cool of the arena, bucket of warm buttered popcorn in my lap, cold cup of Coke in one hand, my father's firm hand on my shoulder. I can close my eyes and take myself back there and when I do, everything feels good again. It's why I'm excited to hear about the Toronto Maple Leafs' Coca-Cola Zero Fans First game.
 
The start of another hockey season is upon us and like last year, a free exhibition game is on the Maple Leafs' schedule for September 16. Is there any better way to introduce Canada's game to Canadian newcomers than by watching two of the NHL's most storied franchises, the Leafs and Boston Bruins, take the ice at the Air Canada Centre? I see it as a chance for newcomers, like my father before them, to find common ground with the people who call this country home and to create memories to last a lifetime. Best of all, and certain to please my father, is that everything is free. There'll be a tailgate party, live music, festivities and ticket giveaways. Leafs alumni will be attending too to share their love of the game and to welcome the newest players to don the blue and white: first rounder pick Nazem Kadri and free agents Mike Komisarek, François Beauchemin, Colton Orr and highly touted Swedish goalie Jonas Gustavsson. Tickets for the game will be distributed through retail promotions, contests, events, icoke.ca, social media promotions and giveaways.
Visit
www.mapleleafs.com
for more details.