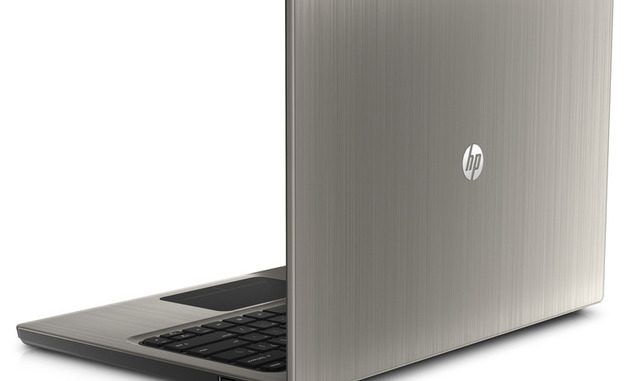 Fresh off a decision to keep its PC business, HP is joining the Ultrabook crowd with the new HP Folio. It's not the thinnest Ultrabook, but HP is claiming to offer the longest Ultrabook battery life at up to 9 hours, and also makes the ambitious claim of having built the "first business Ultrabook."
We could argue that the whole point of Ultrabooks is to create a business-friendly option for people lusting after ultra-slim laptops. While the MacBook Air is the most popular device in the category, Windows is by and large preferred over Macs in business settings, and any Ultrabook can presumably be outfitted with the Professional version of Windows 7. But HP says it is adding an extra security feature designed for mobile professionals: A "TPM [Trusted Platform Module] Embedded Security Chip that protects data in e-mail as well as information on the hard drive for security-conscious users." There is also an optional USB 2.0 dock for connecting to audio, video, and network equipment, to create a desktop-like experience.
The first HP Folio will be available December 7, starting at $899.99. However, the first Folio with the TPM chip won't come out until January and pricing for that model was not announced. Since we haven't gotten our hands on the Folio, we don't know if it improves upon the awful trackpad in the Asus Zenbook. But we can tell you the basic specs and show you some pictures provided by HP. While the Notebook Review folks took a look at a Windows 7 Home Premium 64-bit model, HP said Windows 7 Professional is one of the available options.
Article Viewed on Oye! Times @ www.oyetimes.com