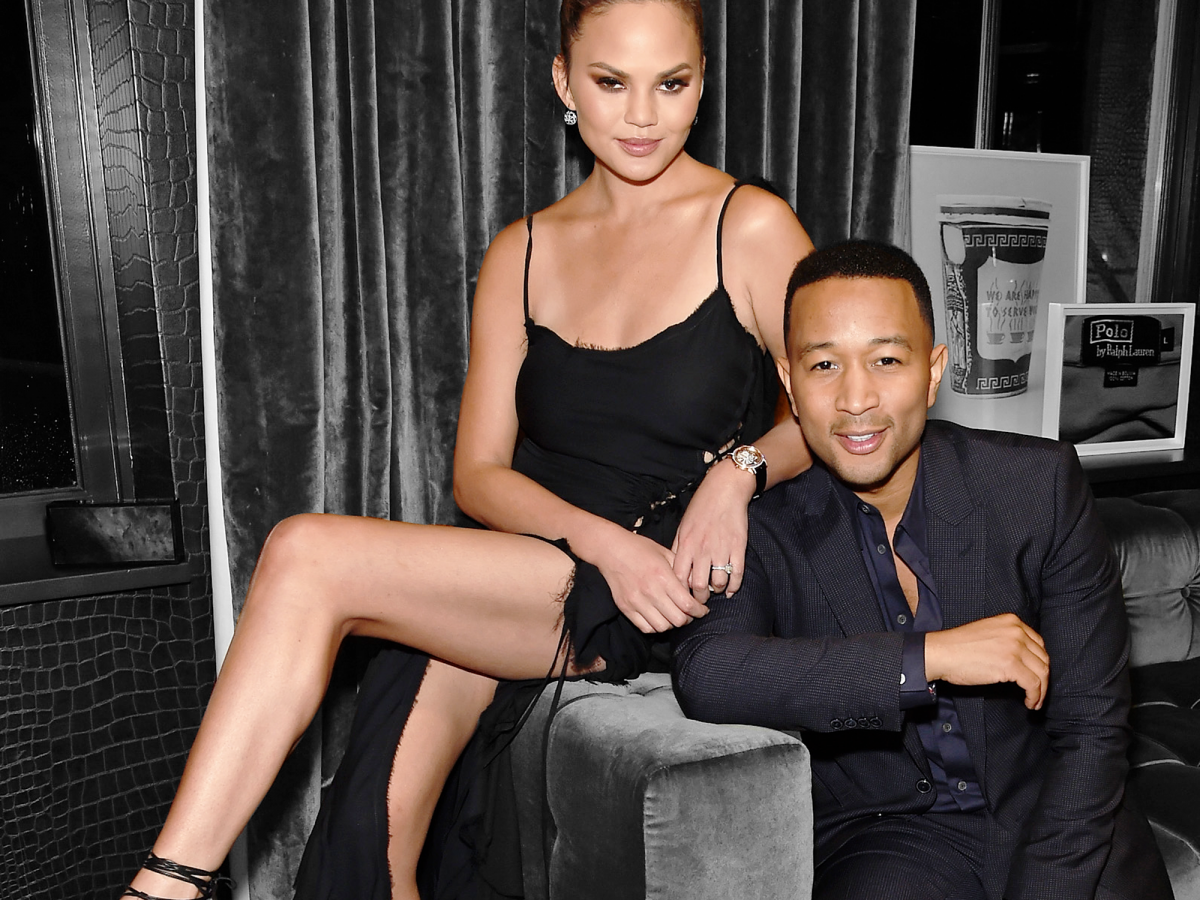 Photo: Jamie McCarthy/Getty Images.
Chrissy Teigen and John Legend are the undeniable epitomai of relationship #goals. They've been happily married for ten years, have a so-cute-we-can't-stand-it baby girl, Luna, and are not at all afraid to look a little silly when the occasion warrants. Oh, and they won't let a little thing like the president of the United States get between them and a little affection.
Last year while walking a red carpet, the couple was asked by Extra to reveal the "most public place" they've ever done it. Teigen didn't hesitate for a moment before leaning into the microphone and replying, "probably the Obama thing" before laughing and leaving a suddenly speechless Legend alone with the shocked reporters.
Thus we were left to wonder: was the couple fornicating on the campaign trail? Did they follow up asking Obama his opinion on their baby name choices by canoodling in a quiet corner of the White House?
Let the speculation officially cease. Thanks to a few probing follow-up questions directed at the couple by Andy Cohen on a recent episode of Watch What Happens Live, we finally know what "Obama thing" they were referencing.
"It wasn't at the White House, to be clear," Legend explained. "It was at a campaign event that we happened to be at." He began by saying that they were in his dressing room, but Teigen quickly cut-in to clarify, saying, "It was in the bathroom." Whether said bathroom was a public or private one, however, the two could not decide.
"This was 2008, by the way ― let's not get ten years of credit," Legend then said to laughs when Cohen complimented them on their excellent sex life. "This was a long time ago," Teigen added, before revealing that more recently, they've gotten handsy in Fred Segal. Yes, department stores can be sexy.
Here's to keeping the love alive, one crazy-creative location at a time.
Click HERE to read more from Refinery29.



Loading ...