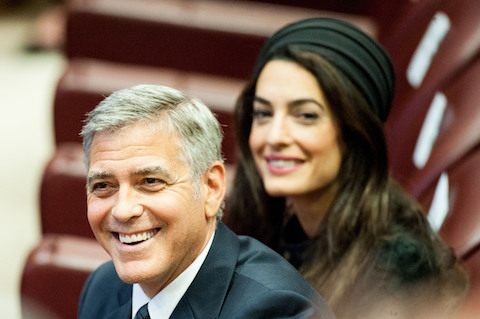 It's starting to look like George Clooney and his wife Amal might actually BE expecting a baby or two! In Touch magazine claims that not only are they expecting, but they are expecting TWINS – a boy and a girl! And the magazine went on to announce they are IVF babies and that George and Amal are building a million dollar nursery! (This kind of "news" is a non-litigious way to sell magazines and usually based on the woman in question having a round tummy in a photograph!) We all know you can't believe everything you read in a gossip magazine, but a year ago when the magazine announced the couple was pregnant, George promptly denied it. So far we haven't heard a WORD from him, so it MIGHT be true! George always warned his girlfriends that he didn't want to get married or have children, but that was long before he met Amal, so perhaps he IS ready to give up his jet-set lifestyle.
Photo Credit: Pacific Coast News
Click HERE to read more.



Loading ...