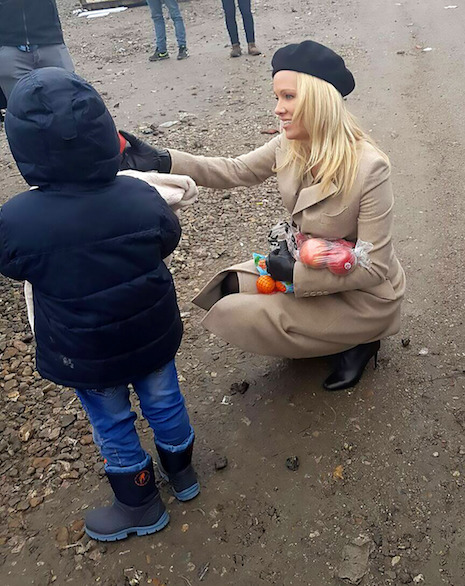 PETA is obviously out to clean up their image after nearly destroying the premier of A Dog's Purpose by charging animal cruelty. They distributed a video of a dog being forced into turbulent water but the movie's producers insisted it was edited to mislead and not accurate. Pamela Anderson is always PETA's most cooperative spokesperson and the publicity hungry animal activists arranged to have her donate books and warm clothing to child refugees in London forced to flee their home countries. Of course the hats and gloves were all "vegan." But what are these kids going to do with books in a foreign language?
Photo Credit: Pacific Coast News
Click HERE to read more.



Loading ...