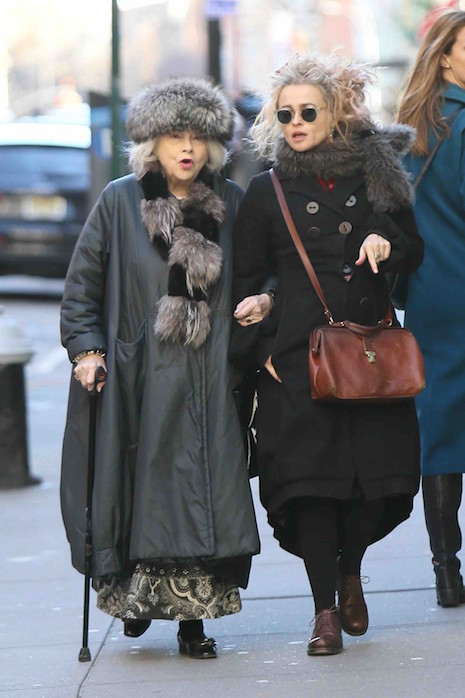 It's always fun to see Helena Bonham Carter out shopping in New York with her mother because they are obviously so much alike. Both her parents (her father is deceased) are from prominent UK families. Elena Propper de Callejon is a psychotherapist and Helena has her mom read her scripts and they discuss characters and motives. Certainly a LOT of Helena's off-beat style runs in the family, although she credits Marie Antoinette and Vivienne Westwood as her fashion influences. Believe it or not, the versatile Helena once played Don Johnson's love interest in episodes of Miami Vice!
Photo Credit: AKM-GSI
Click HERE to read more.



Loading ...