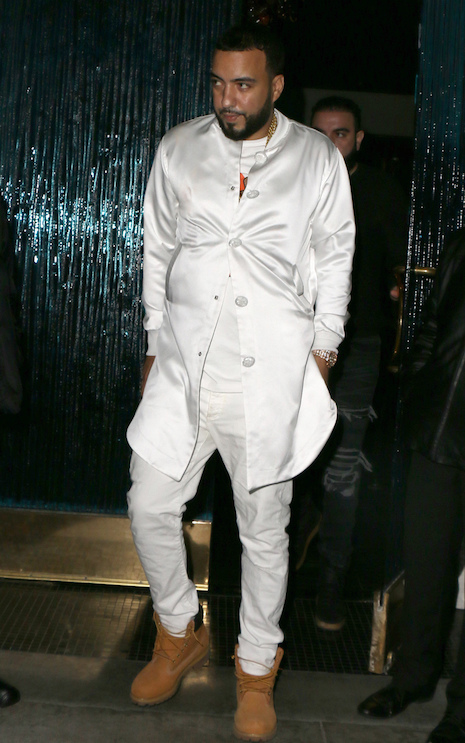 File this under "awkward fashion moments for rappers." French Montana walked out of Mastro restaurant the other night in this odd fitting all white outfit. Either he ate a monstrous meal or his ill-placed pockets are bulging in an unflattering manner. Moroccan born Montana loves fashion and this white satin jacket has a middle eastern edge, but he chose to dress it "down" with new hiking boots. Altogether not his best look.
Photo Credit: Pacific Coast News
Click HERE to read more.



Loading ...