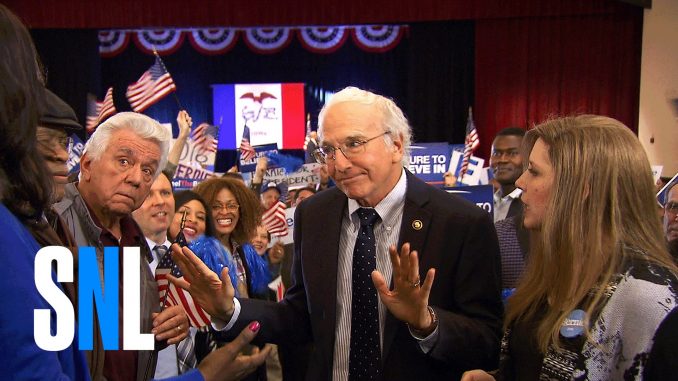 Sometimes the world gives you the story you didn't know you truly needed, and Wednesday was one of those days.
While talking about the upcoming season of Curb Your Enthusiasm at the TCA summer press tour, Larry David dropped the best news we've heard in a long time: He and Bernie Sanders are related.
No, you don't need to pinch yourself; your Saturday Night Live dreams really are coming true.
For those who may have forgotten, David hopped aboard SNL's parody party of then-presidential candidates Sanders and Hillary Clinton. Alongside Kate McKinnon, the Seinfeld creator debated in the primaries, reminisced about the primaries, and riled his supporters up about the famous "revolution."
While they were all funny sketches, they paled in comparison to "Steam Ship," which featured both David and Sanders as crotchety old men who had some major objections to the way things were handled when their ship started to sink. You could say it was yugely funny.
David's performances were so convincing that Sanders even brought up their similarities during an interview with MSNBC's Rachel Maddow.
So, how did the news come about anyway?
According to the A.V. Club, David's appearance in an upcoming episode of Finding Your Roots with Henry Louis Gates, Jr. became the topic of discussion during the TCA panel, which ultimately lead to the "unintentional" revelation that yes, David and Sanders are related.
"I was very happy about that," David said, according to Variety. "I thought there must have been some connection."
Though Variety reports the two aren't immediate relatives, David did say Sanders could be "a third cousin or something."
Curb Your Enthusiasm is about to embark on its ninth season after taking a six-year break, and by the looks of its lineup, this could be the series at its best. The Hollywood Reporter writes that in addition to Cheryl Hines, Ted Danson, JB Smoove, and Mary Steenburgen, the show will feature appearances by Elizabeth Banks, Bryan Cranston, Carrie Brownstein, Nick Offerman, Nasim Pedrad, and even Judge Judy.
Click HERE to read more from Refinery29.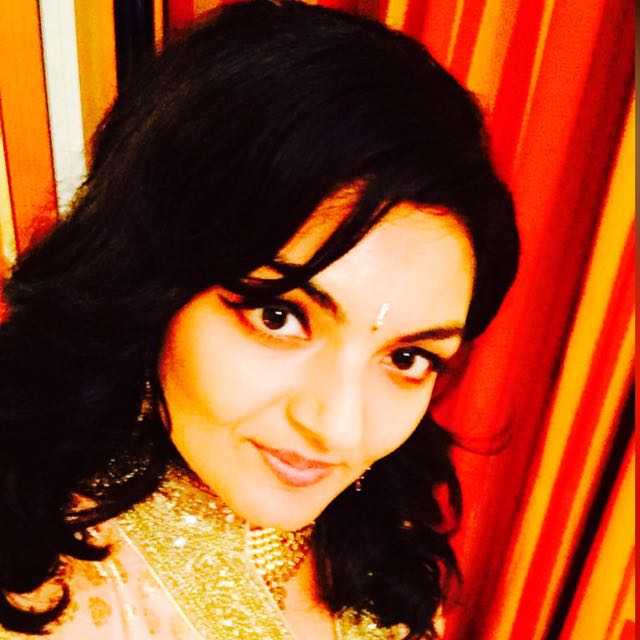 Vote for Shikha Dhingra For Mrs South Asia Canada 2017 by liking her Facebook page.


Loading ...